The Bar stock exchange is the India's first stock market based pub chain having new branch in Pune.
Here price of the drink shoots up as the demand of your favourite drink rises and similarly comes down as the demand goes down.
Drinks can be ordered on the app(Android and Ios) too. Last weekend we were invited to review this new pub.
It is one of the most happening places in Pune which should not miss and I am sure you will definitely love the experience.
The Review
The Bar Stock Exchange(TBSE) is located at Balewadi,Pune. It is based on the gangsters theme. You really feel like you are at criminal's place.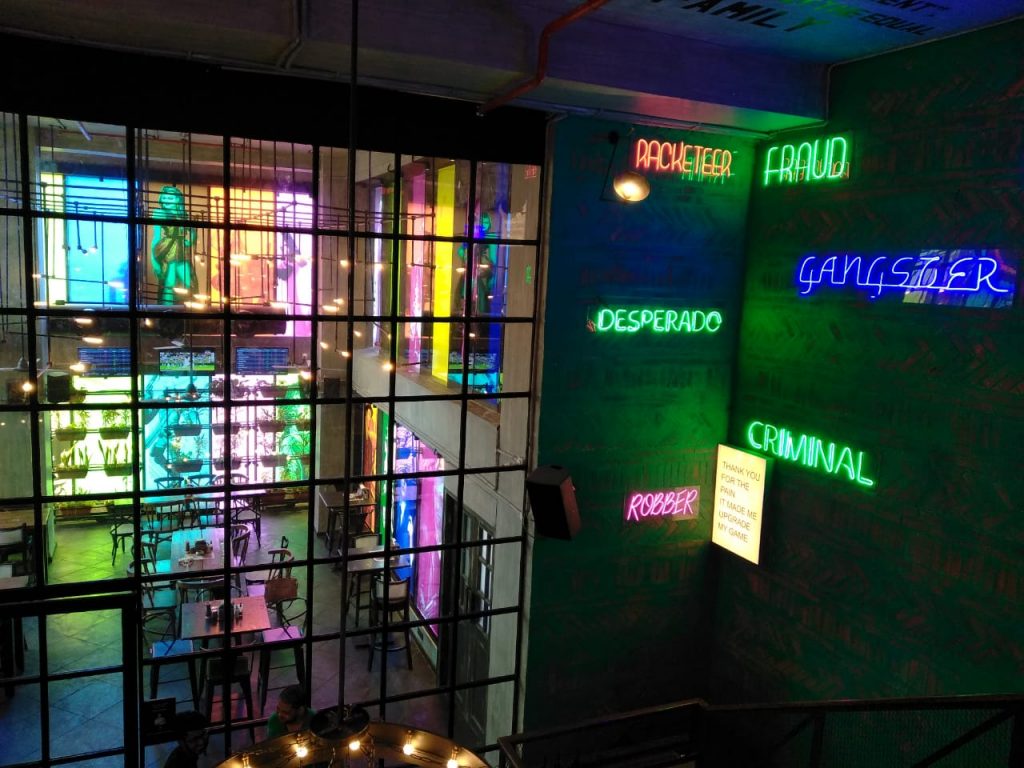 Mazedaar maggi was the first dish offered to us. Once you taste this ,I am sure your definition of Chakna will change. You will want this everytime with your drinks.
Misal Pav Fondue was the next one offered. As the chef "Kshama" came to know that we were non-vegetarians, Misal was replaced by Malwani Chicken.And I must tell you it was one of the best Misal Pav I ever had.
Anda Tawa fry was properly fried and by watching its presentation, I could not wait to try it.
Crispy Corn with Bird Eye Chilli was as crisp as it should be. Crispy starter lovers should try this.
Cheese Garlic Jhinga,Cheese Stuffed Mushroom,Spicy Chicken Tikka, Lemon Tikka, Murg ka Sula,Basil Paneer Tikka were the next few items offered to us. All the dishes had perfect blend of spices and tasted great.
In the main course we were offered to try Buttter Chicken with Egg Fried Rice, Grilled Fish with Ghee Rice.
Till the time we finished the main course, our stomach was full. But as we say a dinner is incomplete with the deserts, so wanted to try the desserts too. In the deserts section we tried Death By Chocolate, Momma's Rocky Road Sunday.
Both of them were yummy and we really liked the taste.
To summarize it up, I will recommend this place to all the people who wants to have lip smacking starters , main course and deserts along with the drinks and rocking experience.