World On a Plate started in 2016 has been one of the country's biggest Gourmet Festival and has been a great platform for chefs and restaurateurs to showcase their food. Restaurant pop-ups by the city's top restaurants, Master classes by renowned master chefs, Exclusive curated dinners & lunches, Competition amongst amateur chefs, Awards given away by some of the worlds most influential culinary artists and the Beer & Canine Street makes WORLD ON A PLATE the biggest and the most credible International Food Festival in the country. Season 3 of World On a Plate was hosted at V R Bengaluru on 9th and 10th of June with renowned master chefs George Calombaris, Sarah Todd, Ranveer Brar, Saransh Goila and Ajay Chopra. Team R4review got to be part of the event through their official snack partner Sumeru.
About Sumeru:
Innovative Foods Limited (IFL) is a major player in the Indian food processing industry since 1989. Under the brand name 'Sumeru'. They manufacture and market various types of ready to eat vegetarian, non-vegetarian which includes sea food. Customised products are supplied to various leading food service companies in India. Their core business lies in the area of import, export, trading and manufacturing of processed and frozen food. They have retailed the multi-category product portfolio across the country with a presence on all major modern trade counters with a pan India presence which covers all tiers of cities and towns. They have embarked their presence in the Indian ethnic export market viz USA, Canada and UK, while the manufacturing units are located in the south Indian state Kerala, Kochi.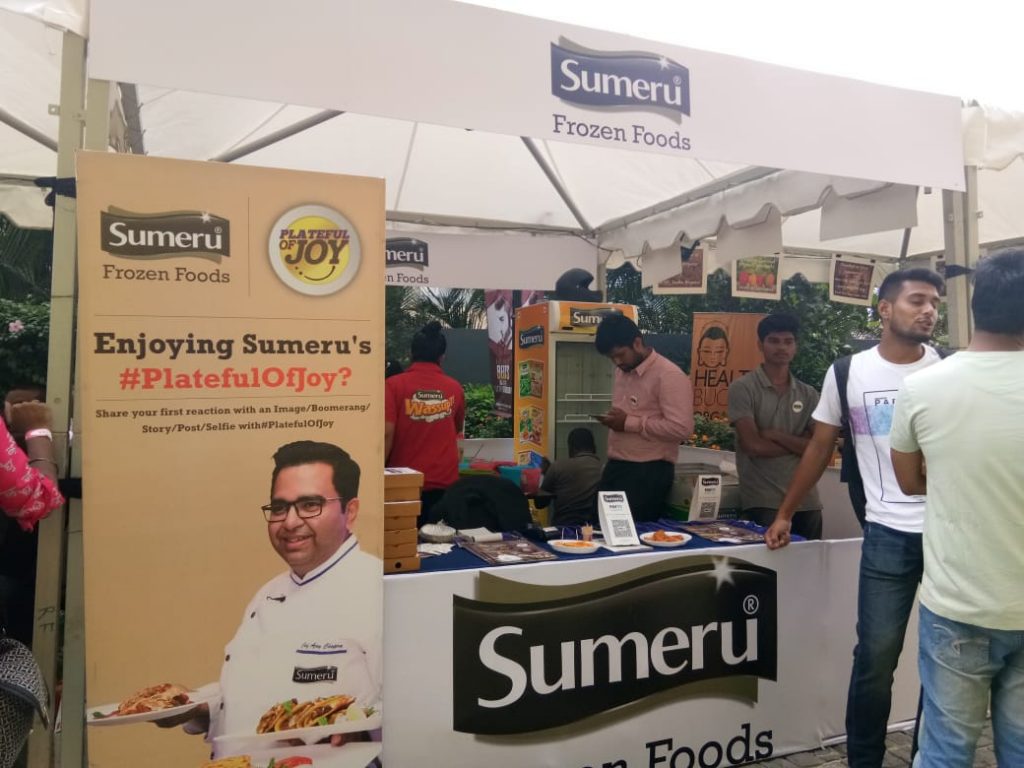 About WOAP 2018
The event was inaugurated with a noble cause, GiftAMeal with HUGS  – an initiative to collect funds for the under privileged as part of the hunger management program – which aims to giveaway 100,000 meals in 2018. Chefs George Calombaris, Sarah Todd, Ranveer Brar, Saransh Goila cooked with Chef Ajay Chopra for the children from HUGs and Sumeru sponsored 5000 meal boxes to the underprivileged kids. The event hosted Master classes by chefs George Calombaris, Sarah Todd, Ranveer Brar, Saransh Goila and Ajay Chopra, the brand Ambassador of Sumeru. The 2 days of foodie fest was a delight for Bangalore foodies, where they got to try the best of bests dessert, snacks, meal from around the world and to catch up with the International celebrity Masterchefs.