'Tamasha' which speaks of grandness with its sumptuous ambience, scrumptious cuisines ranging from  Continental,  Modern  Indian to Italian, and splendid service is sure to make your dining experience absolutely worthwhile. It's one of the premium lounge+ bars in Mumbai located at E.B. Marg in Lower Parel known especially for its Nightlife and also its outspread and experimental menu, having their own take on various dishes and beverages.
Coming to the ambience:-
The opulence of the place is evident as soon as you enter its premise. The lights of the striking bulbs being reflected on the hanging mirrors are simply resplendent to watch. The lounge is spacious with comfortable seating by Bent Chair. The entire space is well planned with enough space on the aisle making it easy for the patrons to move. There's an open bar which is magnificently done. Overall, the interior is strikingly beautiful and one of the best in Mumbai.
Rating: 5/5
Service:-
The service here is prompt and the staff courteous and welcoming. They recommended various dishes and cocktails based on our preferences. Here, I would especially like to mention Mr. Gaurav, who's a chef and food stylist, as he prepared his special dishes to be served to us and also placed the order of a dessert on our behalf; it was lip-smacking! Overall, the service was impressive.
Rating: 5/5
Cocktail:-
1) Bubbling Cosmo: The cocktail was served in a fancy glass with bubbles going over the brim, which is a molecular gastronomy touch to the traditional cosmo. The drink was outrageously good having a mild and fine taste to it. I'd definitely recommend it.
Rating: 5/5
2) Mono Darling: It's a blend of vodka, fresh watermelon, basil leaves, coriander leaves, and passion fruit syrup. The drink is refreshing, for sure but the taste of the basil overpowers a bit in the after taste.
Rating: 3.5/5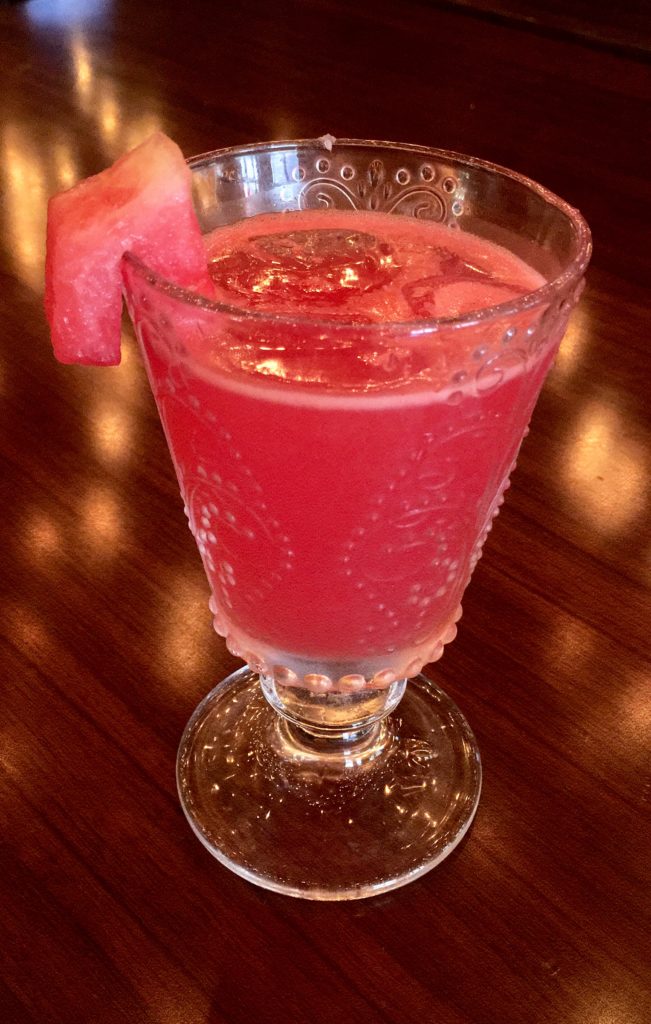 Mocktails:-
Tamasha Punch: It's probably the best mocktail served here as it is a BarMan's special and it sure does justice with its taste. It comes in a jar filled with slices of watermelon, pineapple, lime as it is a fruity flavored mocktail. The sweetness is maintained and it definitely complimented with the starter dishes that we ordered. A must try!
Rating: 5/5
Starters:-
1) Quinoa Kale Salad: It is listed in a non-vegetarian salad section as it originally comes with chicken in it but since we requested for a vegetarian one, the chef twitched with the ingredients and prepared a vegetarian version of it consisting of sliced cottage cheese, orange anise dressing, pumpkin seeds, charred peppers, quinoa, and kale. It tasted super scrummy and it's one of the best salads I've tasted in ages. Highly recommended!
Rating: 5/5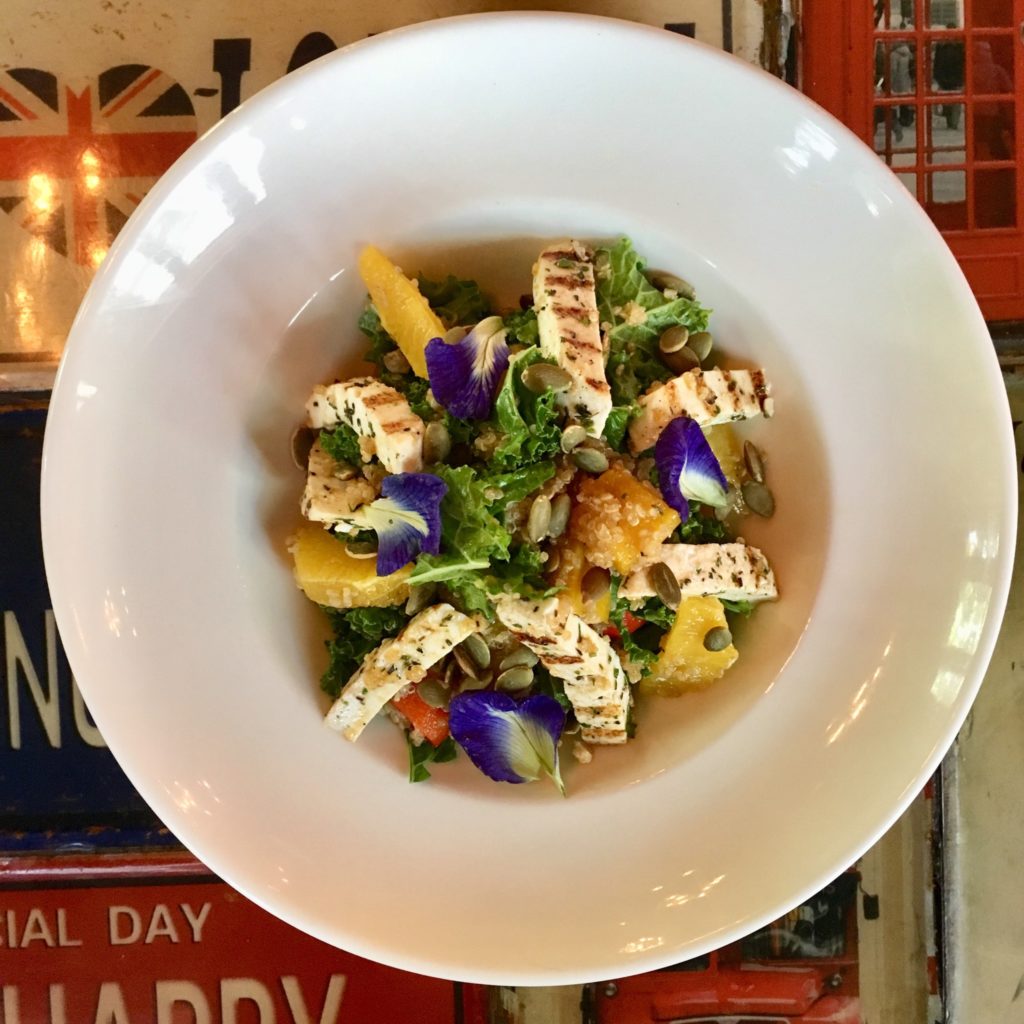 2) Tandoori Veg Sampler: The platter includes mirchi paneer tikka which was soft and well grilled, baked creamy broccoli being appetizing and flavourful, dahi kebabs which just melts in the mouth and tastes even more delectable with the masala onions and pudina chatni that comes along with it. It's sure to tickle your taste buds!
Rating: 5/5
3) Spinach and Mushroom Dim Sums: A treat for spinach lovers which also has finely chopped pieces of black mushrooms. The dips that came along with it enhanced the flavor of this well cooked and perfectly coated dim sums.
Rating: 4/5
Main Course:-
The East Asian Bowl: We wanted to have some Asian delicacies hence we were suggested for this bowl that includes burnt garlic noodles, schezwan vegetables like zucchini, beans, etc. kimchi, spring rolls, and sprouts. Each of the mentioned servings was delicious in taste especially the garlic noodles and sauteed veggies. The serving was enough for two people and it's quite filling as well.
Rating:5/5
Dessert:-
Banoffee Caramel Tarts: It's definitely a perfect dessert to end your dining experience with. This fine dessert has freshly sliced bananas in the middle layer, creamy brow caramel on top, creamy cheese and walnut nougat. The sweetness is well maintained, the presentation is top-notch and the taste is as luscious and rich as it gets. Simply scrumptious!
Rating: 5/5
In conclusion, the lounge offers everything that makes for a great outing! A must visit place with your friends and family!
Overall rating: 5/5
Smakelijk Eten!