Xpose a newly opened lounge & bar with the feel of X Factor at the NSP (Netaji Subhash Place) near Mc Donalds. This place can give the feeling of luxury and greenery.  Xpose lounge of being north Delhi's energetic party venue with a lovely ambience exotic recipes' topped with heart thumping music. This is the ideal place for party lovers and nature lovers. The terrace area is the unique concept comes up with the combination of party lawn. The place is a complete gear of fine dining and clubbing with family and friends. The place is meant to indulge you into delicious food and drinks and makes you party all night with electronic dance music.
Food
The multi cuisine menu  at the outlet  is  a treat  for a taste buds . Perfect balanced flavoured  and eye catchy food presentations wil walke up the hunger inside you . Food menu is set as per the taste and preferences of the Delhiites. With a huge variety of both Veg and Non-Veg Dishes, with a finger licking good taste, and utter hygiene, we assure you would love to come back for more.
File Wrap Con Quassa
Fried – Fish Itallo (Heaven Crispo)
Afgani Malai Tikka
Beautiful and delicious Main course ( Dal Makhni , Paneer Naan, Mashrooms, Veg Fried Rice , Malai  Gravy Mutton & Spreaded dry fruit mix veg )
Chilli Chicken

Strawberry Mojito lemonade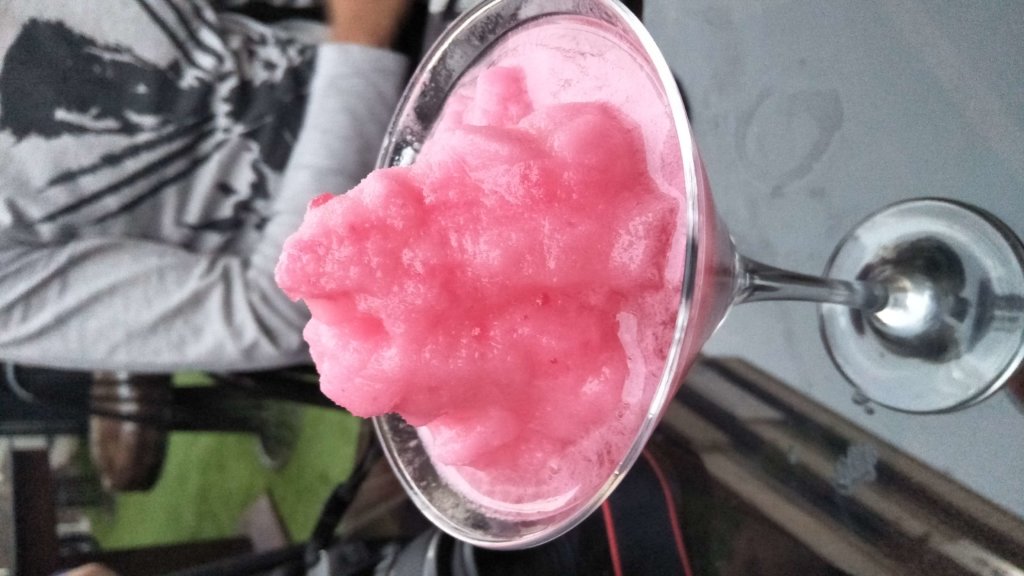 Delicious  yummy Desert
Malai tandoori Chicken Kooker
Nutri Kulcha          
Chicken Potli
Peeri peeri kababs    
Most of the Dishes, which you find here, you won't be able to find anywhere else in India. And, if you are a Biryani Fan, this is the place, where you need to head to. The Biryani which we serve is the one, which except for Hyderabad, you won't be able to find anywhere else in India. Promise!
Interior
Everything about Xpose is above excellent. Be it the Floor, or the Decoration, Flowers, or the Concept, Furniture, or the Screen, whatever you look at is the best to be found with a candle in hand too. We have focused too much on every single detail, that you might not be able to find out many things at the first look, but when you come closer to us, you won't be able to help but appreciate. We understand that not everyone likes Loud Music and Dark Lights, and not everyone is a lover of peace, that is the reason why we have two places in one place. For the Lovers of Dancing, and Dark Lights, our indoor Lounge is the best thing, and for those, who wish to Enjoy the Breeze under the Moon and the Stars, we have a Rooftop Lounge.With the great ambience and food visit us on Fridays, Saturdays, and Sundays to witness some of the most entertaining evenings for yourself, and your friends as well. Friday will be a Sufi Artist, which sure will relax you of all the stresses, you have had throughout the working week. Saturday is meant for a Band to perform, to get you up, and tap your feet, while Sunday is meant for the DJ Night when a Lady DJ will perform to help you kick start your next day.
This lounge & bar is pocket friendly. The ambiance, the food, and the Service, whatever you look at is up to the mark, still you won't feel a loot on your Pocket. We are one of the most Pocket-Friendly Lounge & Bars in Delhi, who serve such quality. Cost for 2 with Alcohol is just Rs. 1,500.
Xpose Lounge is a casual dining resto-bar and lounge located in ITL Twin Tower in Netaji Subhash Place, Delhi. The place offers a nice and vibrant ambiance along with an extensive menu which serves a variety of delicious North Indian and Chinese dishes. The eclectic bar menu offers an array of drinks and fine spirits to choose from. The premium food menu is in line with the tastes and preferences of the people and caters to people of all segments. Xpose Lounge is the perfect place for people to enjoy the nightlife with friendsXpose lounge is one the best place we can find in the north delhi .