I went there on a date on 15/9/18, and the experience was amazing.
The entire experience was perfect because the ambience was pretty, the food was mouth-watering and the drinks were delicious.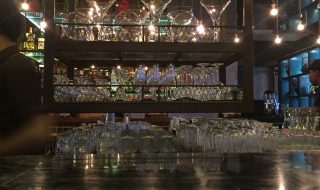 The place is decorated with huge beer bottles and the microbrewery decor is pretty attractive for youngsters anyway. The location is great obviously, Ambience Mall, Duh!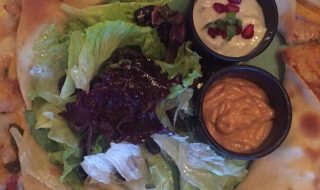 We ordered a great many things; from Veg Kebab Platter, Calzone Pizza, Tarts and Pimento Cheese Sandwich to Chicken Sliders, Espetada chicken and Chicken Burger. Everything had the right amount of spices and the presentation was appetising. So kudos!
The cocktails were great. I can go there just for the cocktails, man! Not too bitter, not too sweet; got me drunk anyway! You can blindly order any of the many cocktails, and the experience will be wonderful. We ordered: Mangal Pandey, Mary Kom, Bahadur Jawan, Oreo Shake and LIIT.
Service and Crowd: Decent
The prices are a little on the higher end, hence the crowd is decent and the service is up to the mark. No issues or concerns there!
Photo gallery: