The overall experience at Playboy Tap was a pretty decent one! It was a great pre-launch party for food bloggers all around the town with a chef's special menu!
The place is designed to appeal to the youngsters, as the name suggests, Playboy. The ambience of the place was pretty cool, with images of Playboy models, a vintage look at the bar and the staff looked well-versed too. The service was of a decent pace, and all the food items looked pretty good. Preparation and presentation of food and drinks were really nice. The music was a little slow and dull than expected from the place.
I ate and drank many items with my friends; from wine, Sangria, X on the beach, Chilly Mojito, Beautiful Sunset, Egg-y Craze, Playboy Special, LIIT and Bloody Mary to Achari Paneer Tikka with Spicy Green Chutney, Cheese Corn Cutlets, Noodle Samosa, Fish Pots, Chicken Seekh Cigars, Falafel with Tangy-creamy Dip and White Mayo Broccoli.
The Chicken Seekh Kebab and Beautiful Sunset were winners of the overall experience. They both had the right flavour, the right texture and the right presentation.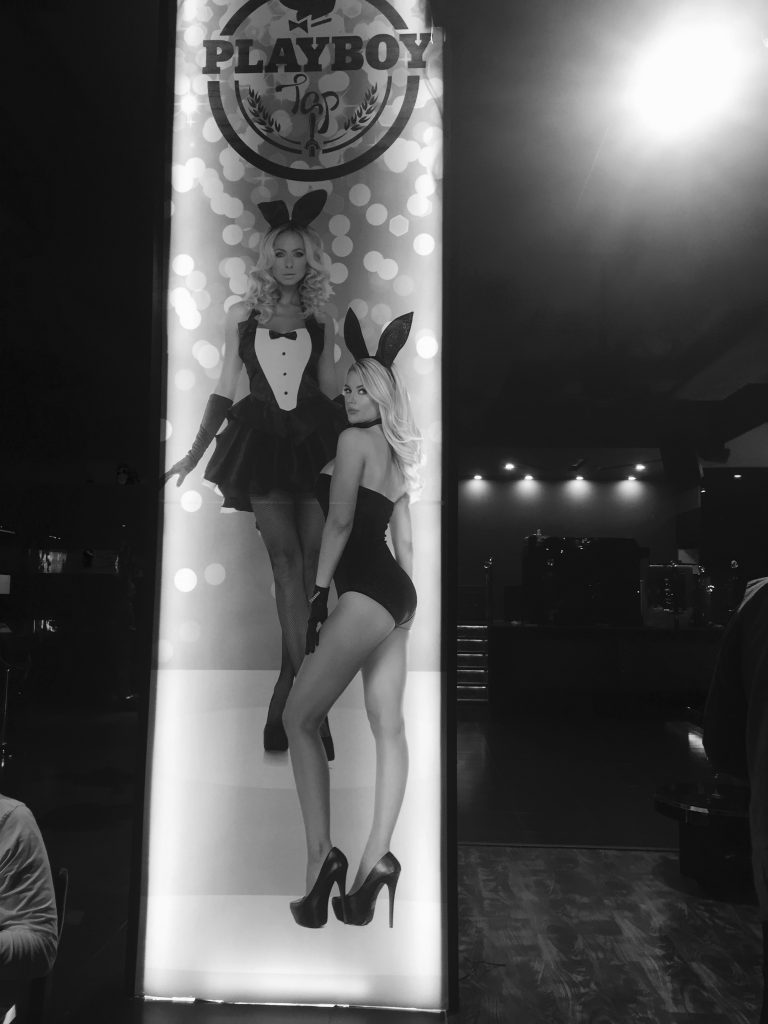 Quite a lot, right? I am a hardcore food lover, so whenever I visit a place this pretty, I go crazy with food and drinks, as pretty obvious from the amount of food I ate here. Being a food blogger has its own perks!
It is a must visit whenever you are in Gurugram next!