Dumb & Dumber is one of the coolest place located in Pune. Last weekend we were called there for review with few other bloggers. We were offered to try various Mocktails, cocktails, veg and non-veg starters , main-course and dessert. Taste of everything was at par and we really liked the place.
The Review
Dumb & Dumber is located in FC road of Pune. When you enter the restaurant , it gives you a feel that it one of the most famous place with college crowd. Restaurant has live screening of matches and has indoor, outside sitting area.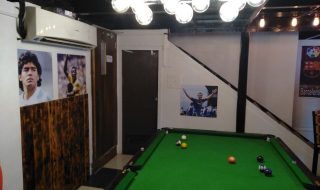 We were offered to try various cocktails like Dumb & Dumber, LIIT  Classic, Tequila Maria. Dumb & Dumber is there signature cocktail drink and it comes with a orange breezer inserted in the glass. I was complete mesmerize by the first look and I really liked the taste of the drink.
In the starters we were offered Dim sum(veg and non-veg), Hummus and Pita bread, Nachos, Tandoori Chicken,Wontons, Drums of Heaven. Dim sum had good fillings and tasted great. The hummus had black olives with it but it went well. Nachos had good layers of cheese that enhanced its taste. Drums of heaven was the other name to chicken lollipop. But the presentation of it was really great and I could not wait much the moment it came on our table. All the starters were perfectly cooked and tasted delicious. My favourite of all the starters was chicken wontons. They were served with sweet dip and was a great combination.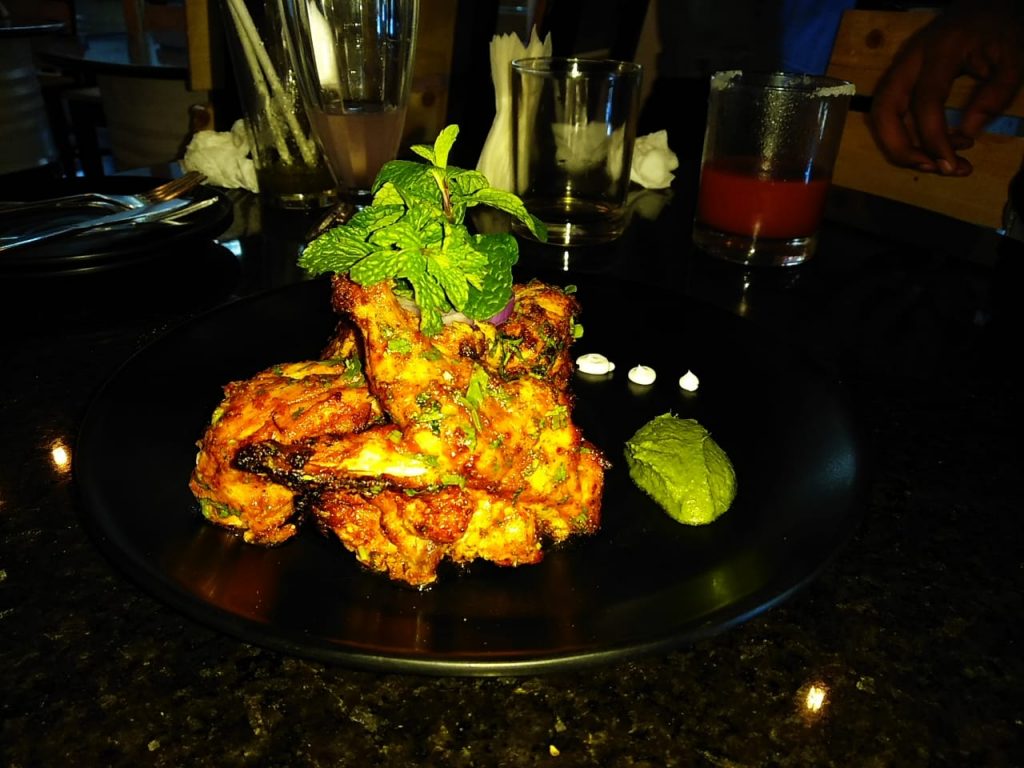 Then came the main course. We were really excited for the main course after lip smacking starters. Main course was comprised of Butter Chicken, Kadai Chicken, Kadai Paneer and the breads. Kadai chicken and Kadai paneer had proper mix of masalas and tasted great. My favourite in the main course was Butter chicken as it was not very much spicy or sweet.It had an egg on top which was something different. Very less restaurants in the town make butter chicken so well. So, if you want to try good butter chicken then do try it. I am sure you will love the taste.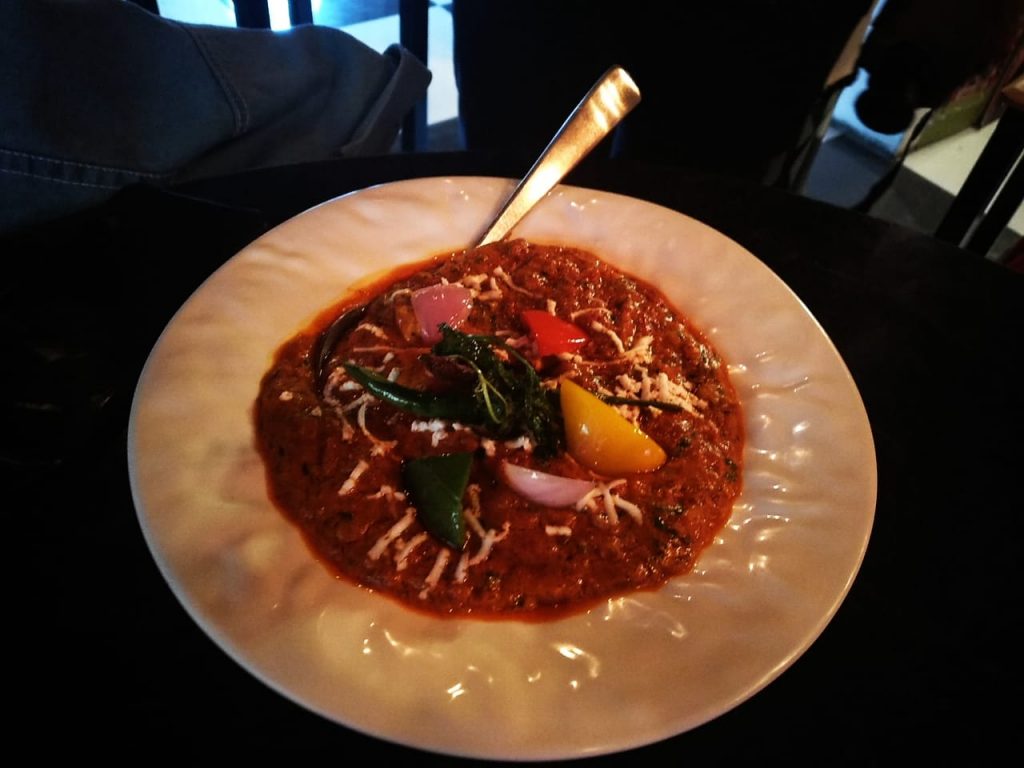 A lunch is incomplete without the deserts. We were offered Sizzling Brownie in deserts.
Overall a good place to have hangout with friends for drinks and nice food. Only additions that are needed is in there dessert list. I was totally satisfied as a reviewer and also as a customer. I would love to visit the place again and again.