Hello everyone!
Yesterday I was invited for a food bloggers meet to this place called radio station which is a two storey airbar and kitchen located in Kailash colony market.The ambience and decor of this place is just outstanding.From quirky walls and ceilings to an utterly fancy bar to a simple and elegant rooftop,this place has got it all.
Now let's talk about it's food and hospitality.As soon as I entered and got settled on my place they served me  a mocktail which was placed in a bowl of nitrogen making it as fancy as It could be.'
Mocktails

Shakes
Following the drinks we were served shakes and coffee. To be honest shakes were the show's topper.As with the very first sip it relaxes and soothes you to the core.Paan & Peanut butter were my favourite out of the lot.


Starters
After all these fancy and soothing drinks we were served our starters.Each and every item that was served to us was made with perfection.From it's taste to presentation,everything was on point.
Main course
When it came to our main course we were served dishes from various cuisines from Chinese to italian and thai.With every bite their was a blast of flavours in our mouth.And no element was overpowering the other.Every item was so wholesome yet so light.It was a treat to our tastebuds.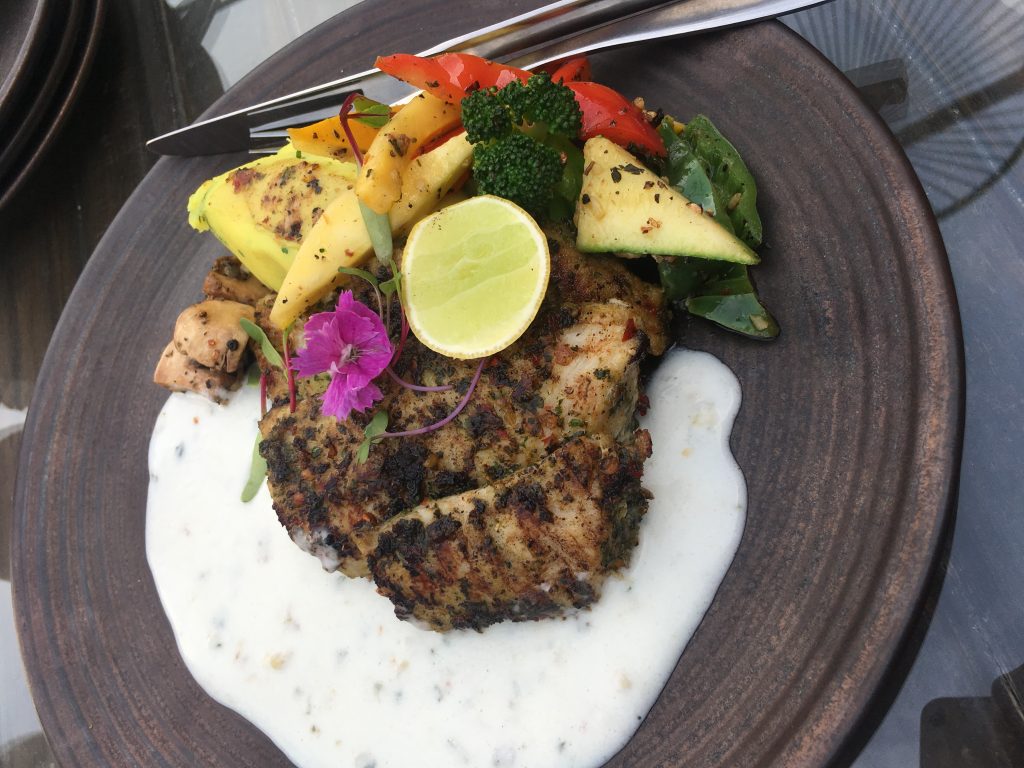 So,I would like to summarise this article by saying that if you are looking for a place with perfect dining and spectacular food than this place will be on top of recommendation list.Honestly I've never been to a place like this where everything was just perfect.
Rating- 5/5