Loco Loca is a popular casual dining restaurant located at The Empresa Hotel in Andheri West.  It serves Mediterranean, Spanish, and North Indian cuisines along with some flavoursome beverages/drinks. We tried a variety of dishes from their outspread menu and all of them were scrumptious. Presently, one can avail the 1+1 happy hours offer on all cocktails, domestic beers and wines between 4 PM to 7 PM.
Ambience:-
It has a splendid open-air ambience with ample seating space for the patrons. They also have a live and unique open kitchen concept where one can see the Chefs preparing some delectable servings.  The patisserie on the extreme left has some luscious cakes and pastries that one can order for takeaways. The highlight of the place is a widescreen projector which is installed so that the patrons can enjoy live IPL screening while having their scrummy food. Overall, the ambience is magnificent for a perfect evening date having luminous LED candles kept on every table.
Rating: 5/5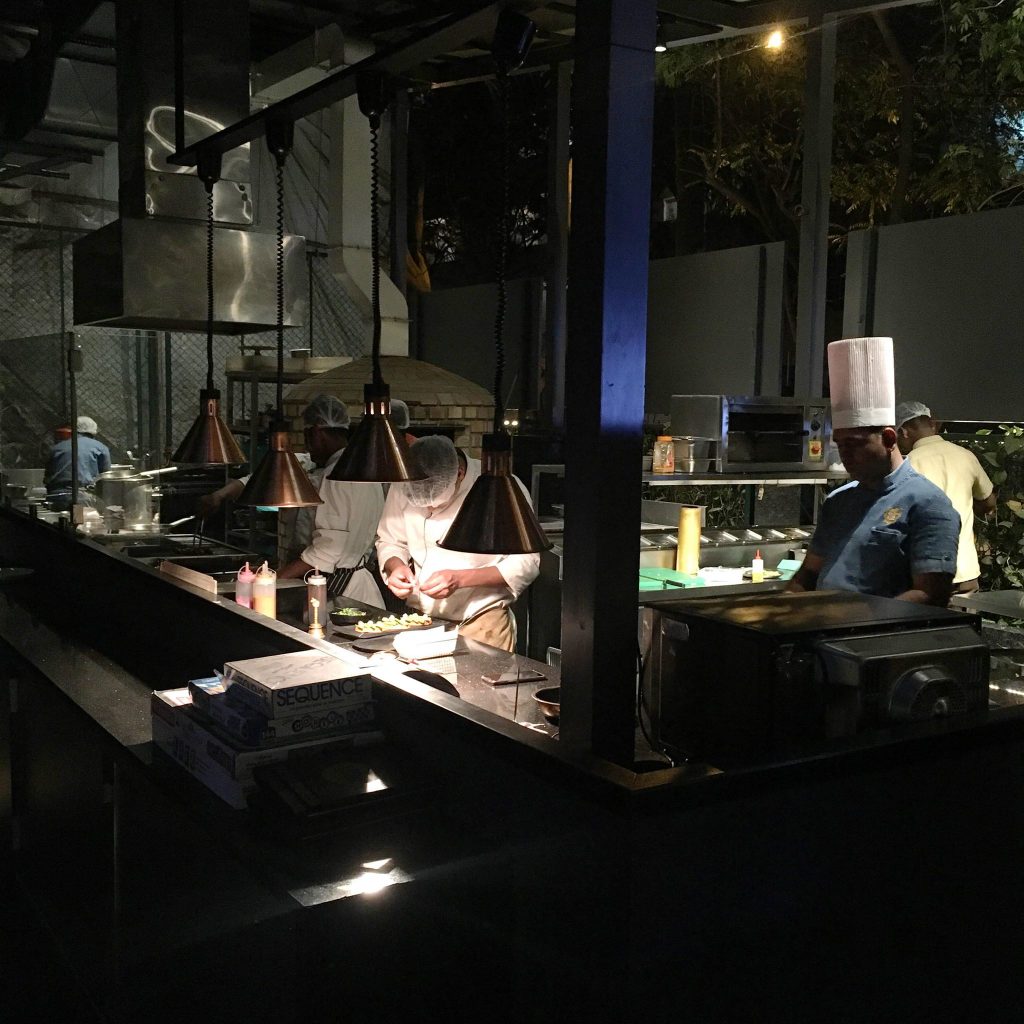 Service:-
The staff members were courteous and the hospitality here is impressive. We were served by Mr. Ankush and Mr. Shaibaz and both of them took great care of the table. They recommended various dishes according to our taste and were prompt in their service. The in-house chef Mr. Roshan and team prepared some delicious servings and the whole experience was worthwhile.
Rating: 5/5
Beverages:-
1) Strawberry and Litchi Slush: This refreshing slush was filled to the brim of a wine glass full of crushed ice bathed in strawberry and litchi syrup. A bit of spice was also added to the slush to add a piquant taste to it. Considering the humid weather, this is a go-to summer cooler.
Rating: 4/5
2) Dark Double Chocolate Brownie Shake: I would highly recommend this beverage for the chocolate connoisseur out there. This heavenly drink came with a brownie slice on top which was extremely luscious and soft.  The drink was thick and not too sweet. It's a must try!
Rating: 5/5
Appetizers:-
1) Avocado + Feta toast:  A healthy option in the appetizers section which consists of four avocado slices placed on a brown bread toast, topped with arugula. The toast was crisp on the bite and the truffle essence gives it a distinct flavor. I'd recommend this one!
Rating: 5/5
2) Yakitori Chicken Togarashi: The one was recommended to us by the staff and it was toothsome in all aspects.  Togarashi is a Japanese spice mixture containing seven ingredients which enhanced the flavor of the well-cooked chicken even more. The sweet and spice dip complimented the dish extremely well.
Rating: 5/5
Main Course:-
1) Lasagne Al Forno: It's a lamb lasagne, cooked in a wood-fired oven, which was delicious in taste. The quantity of the serving is enough for two people as it's quite filling. The sheet of flat pasta wasn't chewy and was precisely cooked.
Rating: 5/5
2) Verdure:  I happen to notice this Wood fired oven pizza on the display screen at the patisserie and it looked extremely mouth-watering hence I ordered it. It's one of the best thin crust pizzas I've tasted. The veggies were well grilled with a layer of pesto sauce in between and topped with sundried tomatoes. It's extremely light on the stomach and flavorful to the taste buds.
Rating: 5/5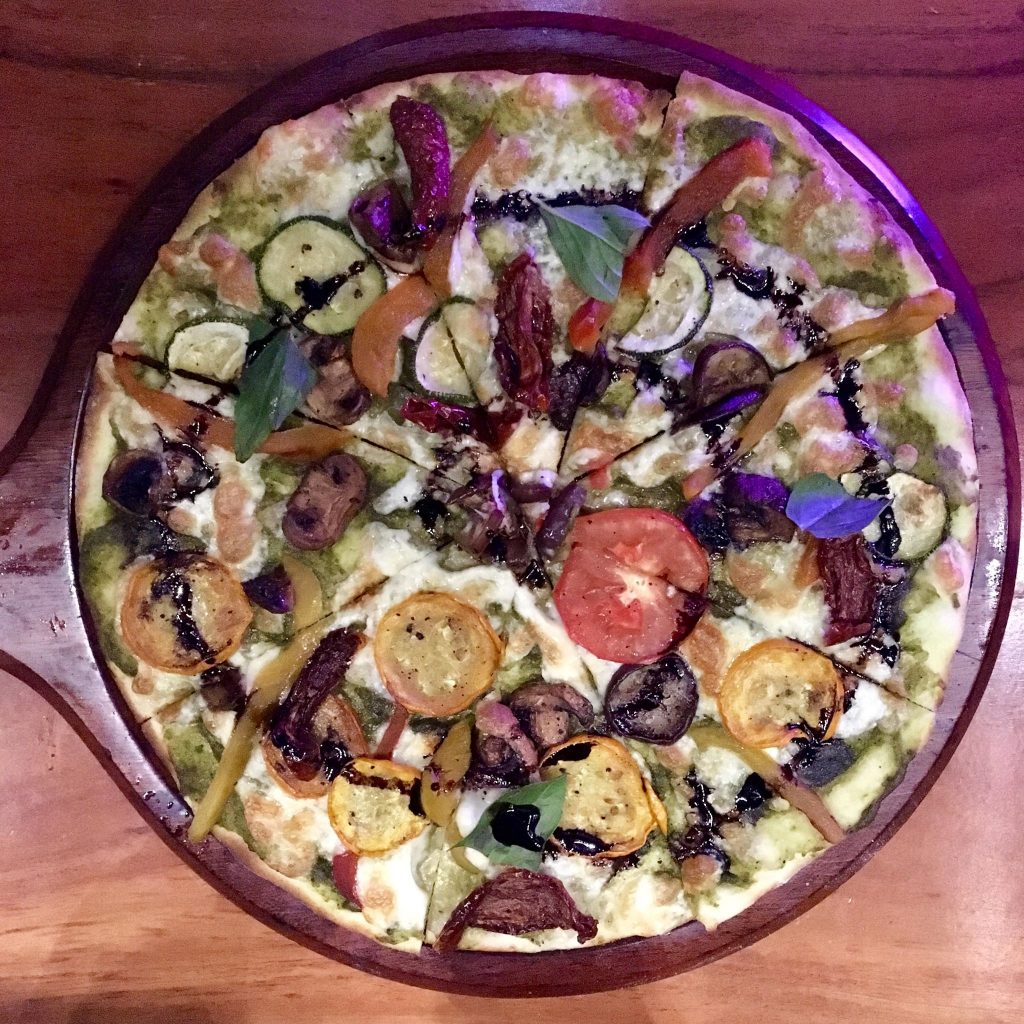 Dessert:-
1) Orange Centre Dark Chocolate Dome: This one's the highlight of the whole dining experience. The dessert was presented well with the dark chocolate dome alongside a scoop of vanilla resting on a circular layer of chocolate powder. The combination of orange jelly inside the choco mousse was delightful. The orange marmalade inside the dome with orange and ginger sauce gave the sweet dish a distinct flavor. This unique dessert is a must try!
Rating: 5/5
2) Whiskey and Smoke: Loco Loca just aced the presentation game with this one! It literally looks like a cigar from afar.  The whiskey mousse and chocolate inside the chocolate shaped cigar sprinkled by some white chocolate ash were flavorous.  It's quite a peculiar dessert option from the menu with a distinct taste. Kudos to the chef!
Rating: 4.5/5
Lastly, the dining experience with some delectable servings, splendid ambience and great hospitality was one of a kind!
Overall rating: 5/5
Smakelijk Eten!