The Junkyard Cafe party was a complete delight. It was a late night 'Party with Rannvijay', and was worth the travel from Gurgaon to Saket. I went there with my friend, and he absolutely love me after that.
It was a special invite party, which in itself had its charm. This was by far the most posh crowd that I have ever seen. The ambience of the place was amazing, music was energetic and food & drinks just elevated our overall experience.
We ordered a lot of food and drinks like always; from Skelaton 3, Edison's Bulb, LIIT, Whiskey, Hazlenut Shake, Beer and Mojito to Onion Rings, Chilli Chicken, Honey Chilly Potato, Non-veg Platter, Chilli Garlic Veg Chowmein, Green Thai Curry with Rice and Salt & Pepper. The cocktails tasted beautifully, and the sides were nice as well.
The items that stole the show were as follows:
Chilli Garlic Chowmein
Honey Chilly Potato
LIIT
Skelaton 3
Everything else was average compared to these items.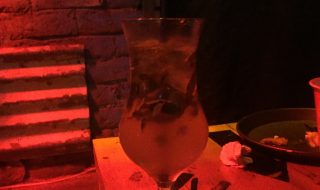 The party was amazing; we stayed till 1 am on a business day, which in itself speaks for the fun we had. Rannvijay came at around 12am, and amplified the energy of the area significantly.
I would like to visit the place a few more times because of the amazing ambience, crowd and cocktails.