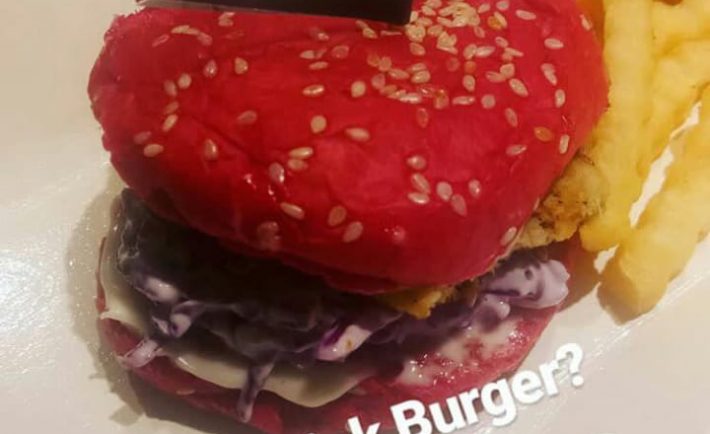 I have been to The Eaters newly opened American Style Restaurant on on Recommendation of one of my friend she was fan of this place so I thought why not to give it a try as I was in GK that day so I decided to go there and try some food because I was so hungry that time that it doesn't take a second for me to decide what to order as their menu was really tempting and of course the name was really different that I have never heard before so I called the waiter and asked so many questions based on their name and of course the depth of that food and the ingredients inside it as I am kind of really choosy when it comes to food and wherever I go I always try sandwiches burgers and coffee because these three things are always on my top list and I never wanted to leave any chance to try these things so she told me about the Spartan burgers it was amazing as I had Spartans Slides basically 3 small green color burger tasted completely different not like our typical Indian burger. the best part that those burgers are not so big so even our children can eat it properly it was in a donut size.
Then I had coffee the most important and different part they serve coffee in a glass jar and that is completely different way of serving coffee I have ever seen.
I also tasted open mushroom sandwich full of cheese and veggie, then they served cheesy fries that too in a glass jar but it tasted amazing. I never had this kind of fries in India as recently I was in China and I got the same kind of french fries in China but that was without cheese and I am a fan of cheese so yes I will give 5 star to this french fries which was same as of China french fries but with cheese which was enough to melt me loved it enjoyed it.
Burrito in a glass jar was very crispy and tasty.
I also had Sundowner drink which was juicy and sweet with watermelon blended with rose water makes a delicious natural drink which is healthy and refreshing as well quantity was sufficient as it was in Jar so yeah I loved it.

Over all one must visit this place once and am sure you will never regret on your decision.
As everywhere we get coffee in a cup but here I was shocked to see their presentation which was unique yet beautiful that every single person would love to try as I am a coffeeholic person I try coffee at every single place no matter how small or how big that places because I don't judge taste taste from the location or size of the shop I taste and then I decide either to visit there again or not so the most important part of this place was the taste and the presentation and I guess only these two things matters when you are eating something or when you are foodie or when you are food blogger like me and when you want to see the depth of everything and enjoy your food.
I hope all these information about all the food I had is sufficient for one to give it a try because the Real Experience is only the one when you had it in real through all this information you know what to try and what to not as per your taste.
As far as the price concerned I would say the price are really reasonable if we will see overall presentation and the food quality along with the taste which was yum.
I give this restaurant 5 star rating.
For more food reviews, please visit the link here.