Pune gets its first Built-in Appliances Experiential Centre
Whirlpool of India recently launched their exclusive Built in experiential centre " Whirlpool's Haute Kitchen" in Pune in association with Maharashtra Electronic Corporation(MEC) in Dorabjee Heritage Mall, on 11th March and team R4review was there to witness and experience the experiential centre. The inauguration of city's first experiential centre saw presence of some eminent personalities like Celebrity Chef, Kunal Kapoor, renowned Architects Amala Sheth and Anand Bhagat along with other dignitaries from the interior and architecture fraternity.
The concept of Haute Kitchen – a unique experiential centre for Whirlpool's Built-in appliances was started by Whirlpool in India in early 2015. Interested consumers can witness the entire Built-in product portfolio and can also experience the state of the art European appliances by pre booking a live demonstration at the store. Another Industry first, customers are offered by the brand " Chef on the house" – demonstration by a Whirlpool designated Chef to showcase the performance of these cutting edge appliances to prepare scrumptious delicacies in the comfort of their homes.
During the launch, Master Chef Kunal Kapoor cooked on Whirlpool's Smart Built-in ovens and steam ovens that are equipped with 6th Sense Technology, which controls the cooking process of the dishes by maintaining the temperature and time, and produce the right amount of steam that is required for ideal cooking. He also showcased the unique Cook 3 feature of the oven where 3 separate dishes were cooked in the same oven saving time and energy without their flavours and aroma mixing with each other. He quoted "a home maker can get perfect professional cooking results aided by intelligent Whirlpool 6th Sense and frees them up from following recipes from cook books or internet. They offer a big room for creativity & makes cooking a pleasure".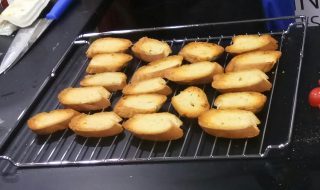 Speaking about the launch Mr. A Natarajan, Head of New Business Whirlpool of India said, "Pune has always been an important market for us and we are very happy to open this unique experiential centre for our customers where they can come and have look and feel of the products and make their buying decisions with out in house experts".
The perfect blend of technology & elegant designs, these appliances add a touch of style to the kitchen. They are easy to use and precise cooking with these appliances not only makes cooking a pleasure but also increased the efficiency of the house maker.
About Whirlpool Corporation
Whirlpool Corporation is the world's  leading major home appliance company, with approximately $21 billion annual sales, 92,000 employees and 70 manufacturing and technology Research centres in 2017. The company markets Whirlpool, Kitchen Aid, Maytag, Consul, Brastemp, Amana, Bauknecht, Jenn-Air, Indesit and other major brand names in nearly every country throughout the world.