Limitless at Ansal Plaza is a beautiful place with three part seating, indoors, balcony and terrace! Yes! You heard me right, they have a huge terrace with TV screens, green vertical gardens and heaters!
This place is good from a date to a match night with friends to a dancing spree! Luxury in every bit of their ambience is also represented in their service and food!
Limitless is the New addition to the array of cafes and i must say this is one of the best cafes with a beautiful rooftop along with indoor seating arrangements as well. The food here is class apart in terms of taste and presentation. Even their ambiance is very nice, and warm and the service is on point. They really take care for all your needs, and make it up to you if anything goes wrong.
The sheesha is perfect and smooth. Drinks are perfectly good. We had a gala time over here. 'Limitless' is absolute stunning. I'm in love with their terrace seating. It's perfect. One could really enjoy the view while eating with their loved ones or family and friends. It is spacious with plush sofas and really classy cutlery, the service is unobtrusive and attentive.
Do not miss the beautiful terrace, it is wonderful at night, all decked up with flowers and lights – very romantic too and offers a great view. It's a perfect spot for a winter date night.

Sizzling Beauty of the party Nikita Sen Gupta : Managing the Event
Coming to the food:
I loved their 'naan bread'; it's the softest I've ever had in my life. (4\5) ****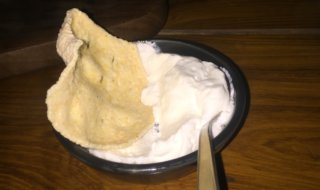 2.Butter Chicken' was delicious as anything. (4\5) ****
3. My mist favorite dish was 'Malaysian Curry with rice'. It was stunning, and very flavorful. (5/5) *****
4. Also, I really liked their 'Chicken taka'. It was soft and tasted quite good. 'Chicken tikka' was excellent as well, but I liked their main course better than their starters or appetizers. (4\5) ****
5. Bengali Fish Croquettes' was fresh, and it was the best I've had in a very long time. (3/5) ***
6. I also tried their 'Zucchini Rolls' which was new to me, and I quite liked it. (3/5)
Coming to the Drinks:
Their cocktails were on point as well. It was a lovely experience dining here, and I would recommend thus place to everyone. Would definitely come back again to please my taste buds, and have a good time.
Bahama Beach Mocktail
Water melon syrup
guava juice fresh basil
lime juice
tabasco -It had the strong guava and Tabasco flavor which I quite liked .
Will give Overall rating to drinks  ( 4/5 ) ****
Coming to Main Course
Lamb Laal Maas with taftan bread amd pomegranate and onion salsa
– It missed the mark because of lacking in the fiery red masala.
Tadka Chana dal pulao with acahari dip and fryums
– Very good , a must try dish if you love rice and
prefer mild flavors . (3.5/5)
Yellow Mayasian curry with steamed rice and garlic chutney
-Could do with more coconut milk and less turmeric, otherwise quite good. (4/5)
Lahsuni Spinach, mustard cottage cheese, with corn cheddar kulcha
– Nice – even the presentation was quite different. (4/5)
Prawn Khurchan ,mini roomali pancackes ,pickled salad (2.5/5)
6. Butter chicken, lilimitless Khasta naan   (3/5)
All in all – expect to be treated royal , nice ambiance and multi cuisine food with a twist .Great for families. Must visit Place for families !  Overall Review for this place consider as (4.5/5) ****.*