Hello everyone!
Recently R4Review has been invited for a food bloggers meet at Bunta Bar Live.Which is located in Janpath.Bunta bar not only serves unique food items but it also has this quirky picture perfect interiors.
Coming back to the food,I was quite amazed to see the menu as there was a lot of twist of taste in the food items.Like there were curry patta chicken nuggets and pizza with a base of a naan.
To give a more clear look these are the list of items we had ordered-
Peach Ice tea
Chilly Chicken dry
Tandoori Non Veg platter
Kadhai Paneer Naan Pijja
Curry Patta Chicken nuggets
Achari Paneer tikka
Chips and Dips Thali
 Chilly Cheese toast
Peach Ice tea
It was chilled,refreshing and soothing the way it should be.It's a perfect drink for a hot summery day.
Chilli chicken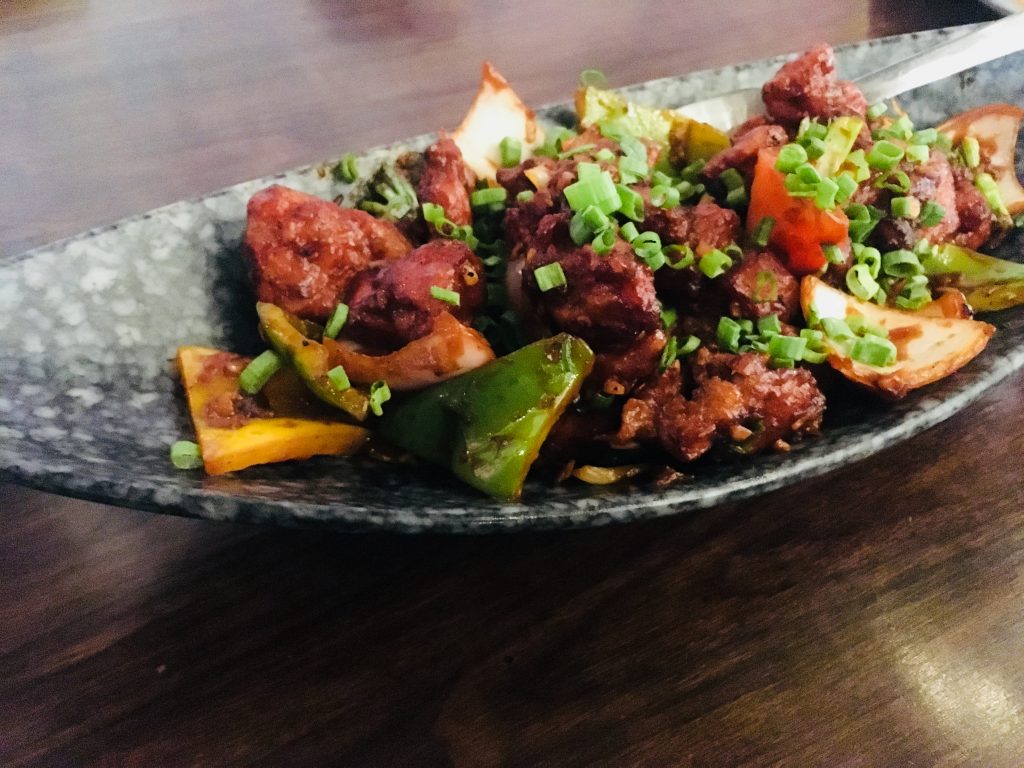 It was a nice blend of veggies,chicken and spices.Chicken was tinder and evenly marinated.Making it as authentic as possible.Loved it.
Tandoori Non Veg Platter  
Every item in the platter stole my heart in every possible way.From fish tikka to chicken malai tikka,from kebabs to tandoori chicken everything was on point.Loaded with flavours and love.This platter is highly recommended.
Kadhai Paneer Naan Pijja
The reason why it's called Pijja and not pizza is because the pizza base here is replaced with a naan.And the toppings are too indian giving it all desi vibes.
Curry Patta Chicken nuggets
I was quite blown away when I read it out from the menu as the combination of curry Patta and chicken nuggets is quite unique which we usually don't come across.The taste was equally unique too.Though the amount of curry Patta was slightly higher.Other than that it was good.
Achari Paneer tikka
I am not a big fan of paneer and usually don't order it while eating out.But this was something that made drool for more.The paneer was so tinder yet properly marinated with every spice.Completely loved it.
Chips and Dips Thali
If you are a fan of fries than you should definitely try this chips and dips thali.As it comprises of three lip smacking fries with three equally amazing dips.You can't just control yourself from having it more.
Chilli Cheese Toast
These were for sure one of the best cheese toasts I ever had.So light on appetite but equally good on tastebuds.
Ratings-4.5/5