Haristo has opened its outlet in Noida 76 and we are delighted to have amazing food at this location.
Ambience:
Basically, it is a small place with two tables which can fit 6 people and some other 2-3 high chairs. It has a comfortable and nice aura with light-colour paint on the walls that actually makes you feel at peace.
Food:
We started with the Chef special drums of heaven. It was served hot and we loved the taste.
Next, we tried chef special wings of fire which was spicy, crispy and yummy.
Then we were served with some non-veg Arrabiata Pasta which we loved the most. It was freshly prepared, had the right blend of the spices, loaded with chunky sauce and chicken cooked with just the right amount; not too soft not too hard and chicken chunks were tender.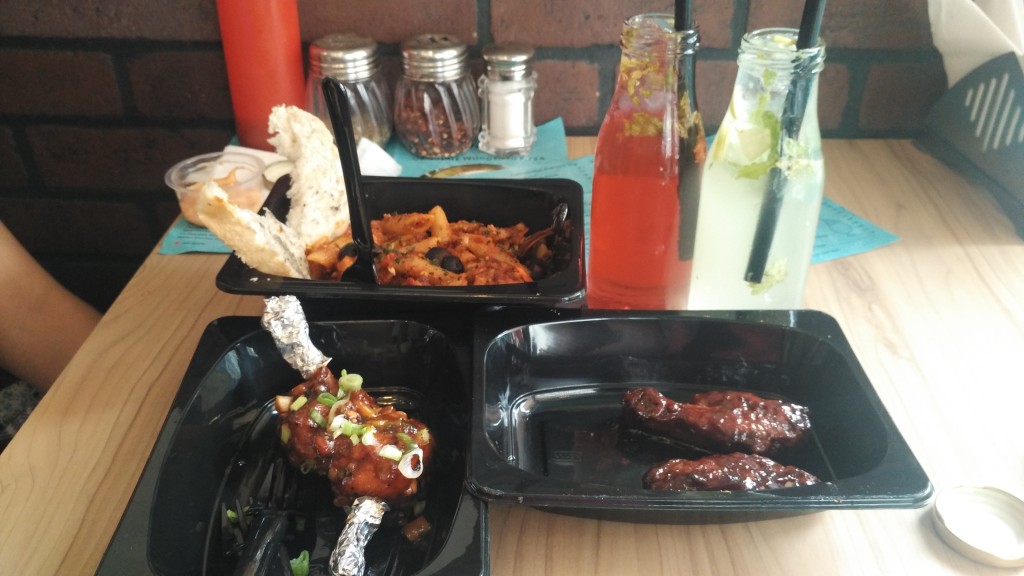 Post this, Cheese Dripping BBQ wood-fired pizza arrived with the deadly combo of Cheese and BBQ chicken. It is worth each penny.
Then was the turn of the main course in which we ordered grilled fish steak. It was irresistible.
Drinks:
We ordered watermelon cooler and a virgin mojito in mock-tails.
A little thought can be given on the mock-tails part otherwise Food is really good and enough in quantity as well. It is definitely worth the money you spend.
The food has potential. Loved everything. Thumbs up.
We highly recommend this place to everyone.
R4review rating: 4/5