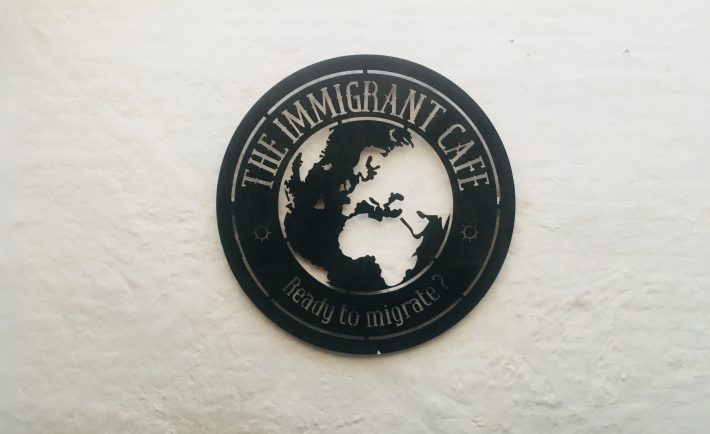 Hola!
Recently we've been invited to this amazing place in Khan Market called the Immigrant Cafe.It's known for its mixed cuisine yet out of the box dishes.And we were astonished with all the items they had.
Drinks
Pina Colada
It was one of the best Pina Coladas I ever had.The consistency,the sweetness everything was on point.
Coffee and toblerone shake
The shake was good.The taste of coffee makes you linger for more.But the consistency was too thin.As well as I couldn't taste toblerone in it.
Starters
Peri Peri Chicken Tikka
It was one the items from their menu I couldn't stop eating.I loved every bit of it.Very different yet tasty.A must try for sure.
Mushroom Galawti kebab
It was soft and fresh.Plus it was light on appetite.I really loved its presentation.
Stuffed Kulcha Donuts
It was as unique as it sounds.I really loved the idea.It tasted good too.One must try it for sure.