Hello everyone!
Yesterday I got my food delivered from this place called Hong kong express located in Paschim Vihar.Hong kong express is special for its Chinese and thai cuisines.And thus I ordered these 4 dishes out of their menu-
Chicken chilli garlic noodles
Chilly chicken
Juicy Chicken drumsticks
Chicken schezwan
1.Chicken chilli garlic noodles
The noodles were fresh and warm.Loaded with chicken and eggs.It was very light on appetite.The spices were balanced.
2.Chilly Chicken
I loved the quantity and freshness of dish.It was very warn and fresh.Chicken was tinder.The gravy was consistent.But the salt content was a little high other than that everything was good.
3.Juicy Chicken Drumsticks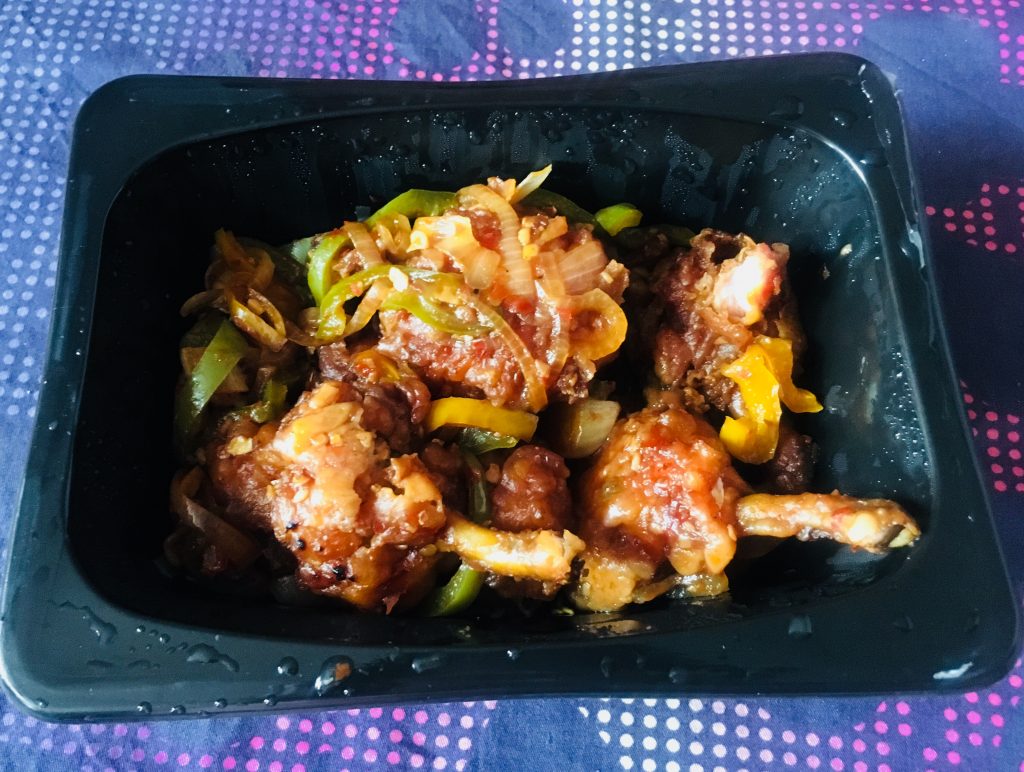 The drumsticks were as good as they could be.Tender,fresh and juicy.Loved the quantity and quality.The Chicken was evenly marinated.All in all its a must have dish.
4.Chicken Schezwan
I am a LOVER of Chicken and when I say this it means that I am very particular of what I eat.And this dish is one of the best chicken dishes I had recently.I loved it completely.From its flavours to the veggies involved.A highly recommeded dish for sure.
Overall ratings-4.5/5