Lord of the drinks is a sumptuous, plush and resplendent retro bar situated on the third floor of the Trade View Building in Kamala Mills, Lower Parel. It nestles Asia's Longest Island Bar at a jaw-dropping 200-foot and it also boasts of having the largest cocktail menu of the country. The highlight of this resto-bar lies in its exquisite ambience, scrumptious servings, and delectable drinks. The place also conducts live music events, featuring some renowned international DJs, throughout the year making it one of the best nightlife places in Mumbai.
Ambience:-
The resto-bar stretches across a huge area having high-ceilinged and mirror-walled space designed by Saheba Singh from 'This is it Designs.' The opulent interiors are detailed with well-organized sections. The furniture by Bent Chair, which is a home decor brand, is ritzy, grandiose and comfortable. Taking the overall appeal a notch higher are the series of LOTD signature vintage bulbs, giving a medieval charm to the place. Overall, the ambience is simply splendid with great music!
Rating: 5/5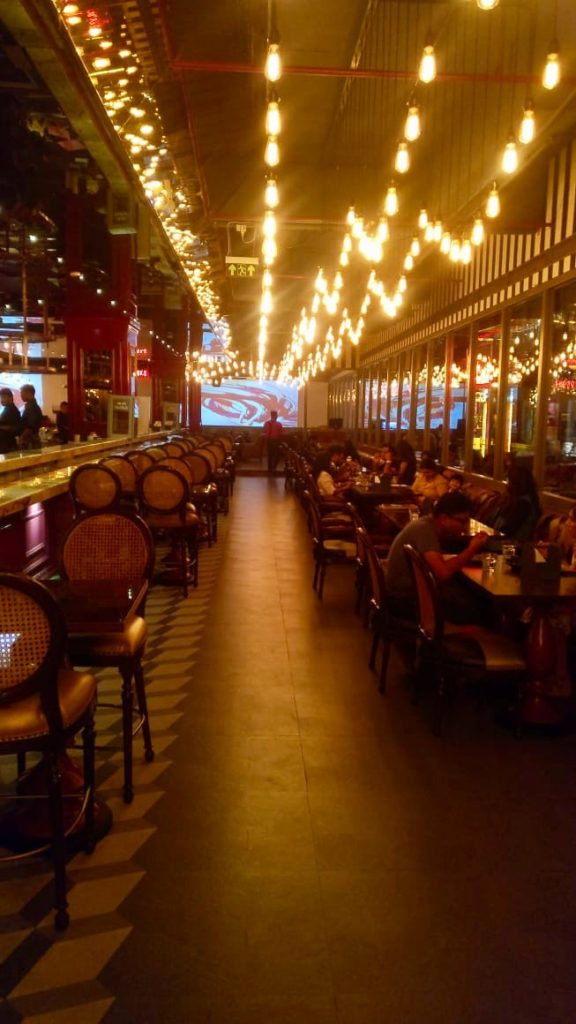 Service:-
The staff here is courteous, polite and are well versed with the menu to recommend some lip-smacking dishes according to our taste. Mr. Subhrajyoti managed and took special care of our table. He was prompt in his service and helped us choose between different beverages/dishes. There were other staff members too who assisted really well.
Rating; 5/5
Mocktails:-
1) Orange Punch: This has to be my favorite mocktail having a mix of fresh orange, kaffir lime, vanilla syrup, sweet and sour mix topped with orange soda. The citrusy and sweet-tasting drink was absolutely flavorsome on the palate.
Rating: 5/5
2) Sundowner: It was a surprisingly vivifying mocktail considering it includes a blend of coriander and mint as its base. It was well balanced and delectable.
Rating: 4.5/5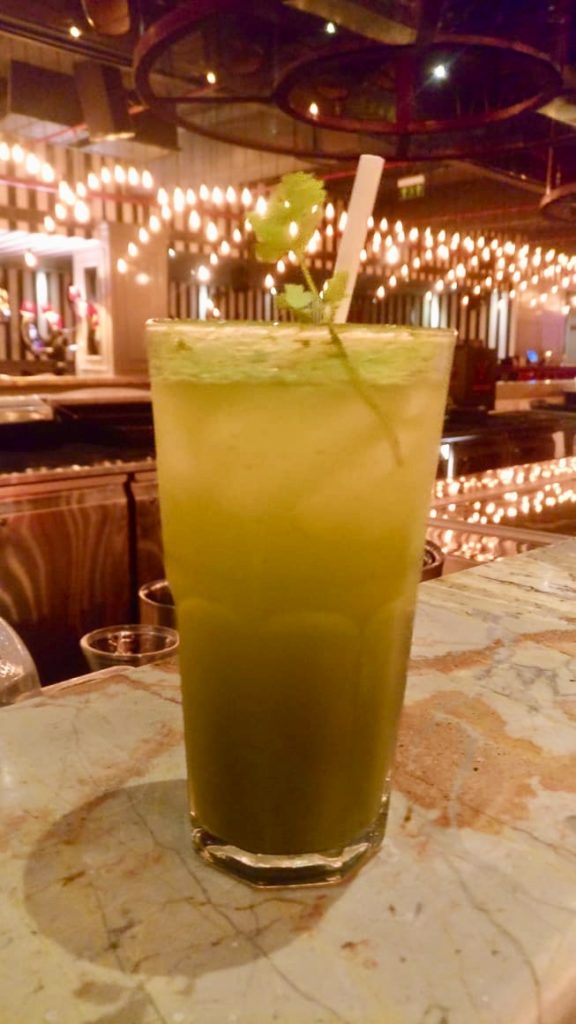 Shakes:-
1) All Berry Blast: It's by far the best berry shake I've tasted! The consistency and thickness of this delish shake was splendid! The blend of blueberries, blackberries, strawberries, and raspberries makes for a heavenly beverage to sip along with the toothsome starters. Don't miss it!
Rating: 5/5
2) Avocado Aphrodisiac: Avocado naturally adds thickness and creaminess to the shake making it a healthy and delicious indulgence.  The luscious and rich-tasting Avocado Aphrodisiac was definitely the highlight of the dining experience. Highly Recommended!
Rating: 5/5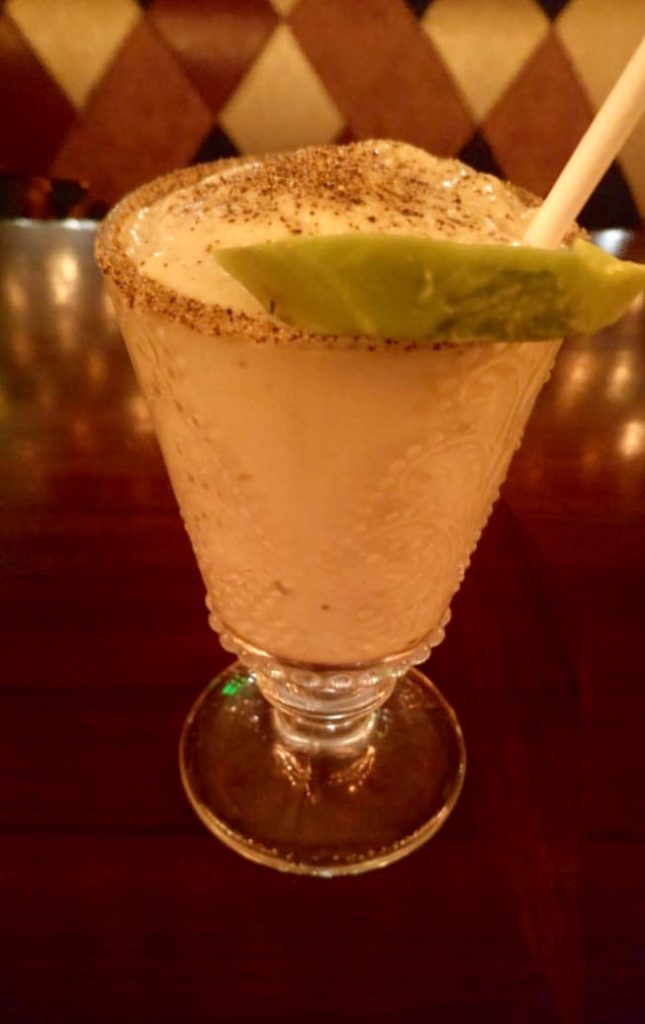 Starters:-
1) Honey Chilli Potato Cheese Shots: I had previously tasted this starter dish at LOTD, Veera Desai and was impressed with its cheesy and scrumptious tasting flavours hence I decided to order it again here. It was presented in a bowl filled with the flavourous spicy honey chilli potatoes cheese shots, which consists of potatoes, cheese, coated in crunchy breadcrumbs and garnished with sesame seeds and crispy scallion. The cheese potato balls were fried just right making it scrummy in taste and were oozing with flavours. Definitely a must-try dish!
Rating: 5/5
2) Mini Veg Kebab Basket: The platter includes three different types of kebabs ( 4 pieces in each) and is served with mint chatni, lime and some flavourous onion rings. It's quite filling as a starter dish and equally delish, especially the soft paneer kebabs and flavoursome methi kebabs.
Rating: 4/5
Main Course:-
1) Thai Style Curry Risotto: The curry risotto was amazing having well-cooked jasmine rice bathed in Thai green gravy with a mix of Asian vegetables and plum tomatoes. It's a wholesome main course meal which is creamy, flavourful and moreish. It's a signature dish from their Italian menu which is perfect especially for a date night. Highly Recommended!
Rating: 5/5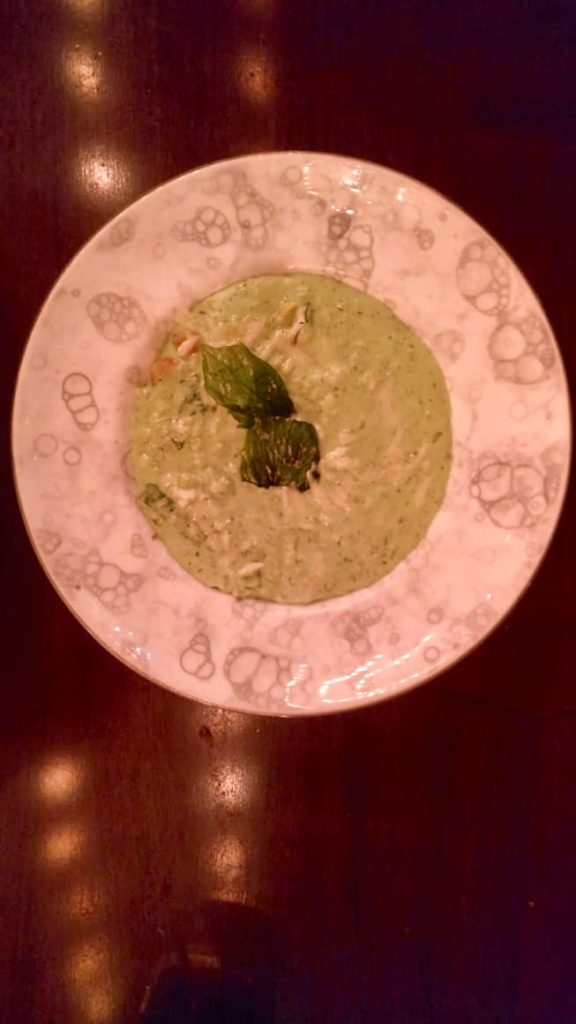 2) Alfredo Penne: An amalgamation of the classic cheese sauce, pasta and grana parndana was creamy, light on the bite but could have been a tad bit flavoursome with some additional spices. Overall, the taste was satisfactory.
Rating: 4/5
Dessert:-
Nutty Brownie: It's all-time favourite dessert having a slab hot chocolate brownie served on a bed of caramel sauce and topped with almonds. It's a nutty, luscious and mouth-melting affair which is a perfect way to end the dining experience.
Rating: 4.5/5
In conclusion, LOTD has made a space for itself over the years across various cities as a top-notch nightlife resto-bar with its magnificent ambience, an elaborate menu filled with delectable drinks/food and also with its professional hospitality, making it a favourite amongst the patrons.
Overall rating: 5/5
Smakelijk Eten!