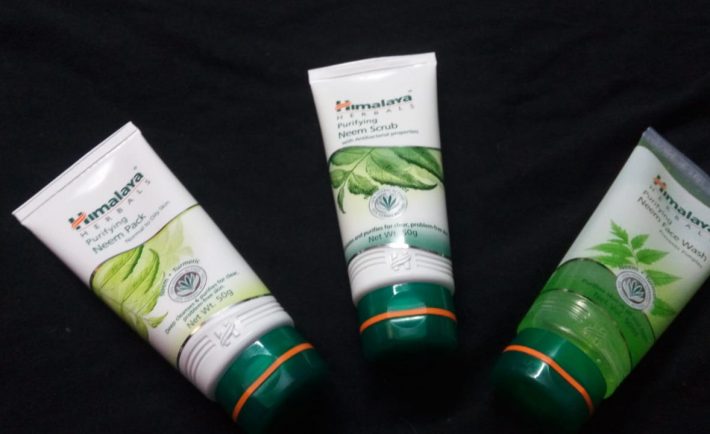 Hello Everyone!
As you guys know himalaya is one of the leading brands in skincares and thus we tried their Pure Skin NEEM Facial kit to see how effective it is.The kit consisted –
Neem Face wash
Neem scrub
Neem Face Pack
Neem Face Wash
Start the three step approach by applying Himalaya Purifying neem facewash.
Its a soap free,herbal formulation that gently removes impurities and prevent pimples.Neem kills problem causing backteria.
Neem Scrub
Second step-Apply the Himalaya Purifying Neem srub and massage it gently over your face .
The goodness of Apricot granules and Neem,gently scrubs away blackheads,dead skin cells and deeply embedded impurities.
Neem face pack
Third step-Apply evenly over cleansed face and leave for 10-15 minutes.
Enriched with goodness of Neem and multani mitti,it purifies your skin.As it removes excess oil from the deepest layers of the skin and prevent recurrence of pimples.
After you'd be done with this 3 step peocess you'll realise how fresh,pure and rejuvenated your skin feels.