Rated amongst the best places for healthy food and smoothies, Flax has garnered a name for itself with its elaborate menu ranging from delectable salads, healthy bowls, wraps, smoothies, a variety of cold-pressed juices and yoghurts. The menu here is curated by a nutritionist and crafted by the owner, Bunty Arora. Flax's USP lies in the fact that it finely balances between healthy bites and its taste.
Coming to the ambience:-
It's has a simplistic yet organised decor having few tables. It has an eye-catching corner where you can spot some books on the shelf, a couple of jars having different seeds and a diffuser for an aromatic fragrance. The other wall bears a menu which is quite convenient for the patrons to go through while ordering. The hygiene is also well maintained with clean tables, organised kitchen and a sanitizer on every table. The music here is soft and chill.
Rating: 4/5
Service:-
Our table was managed by Rajesh and Ashley and both were courteous and friendly. They gave us recommendations and were well-versed with the menu.  The Chef Pranay did a splendid job in the kitchen and our orders were swiftly served to us. Overall, the service was great!
Rating: 5/5
We ordered:-
Salad:-
-Whole Grain Pasta Salad: The salad was wholesome with whole wheat fusilli, grilled paneer chunks, arugula, spinach, tomato, corn, some olives, sundried tomatoes and a pesto dressing to top it all.  The grilled panner with pasta tasted absolutely scrumptious, especially with the pesto dressing. The salad is also quite filling! Recommended!
Rating: 4.8/5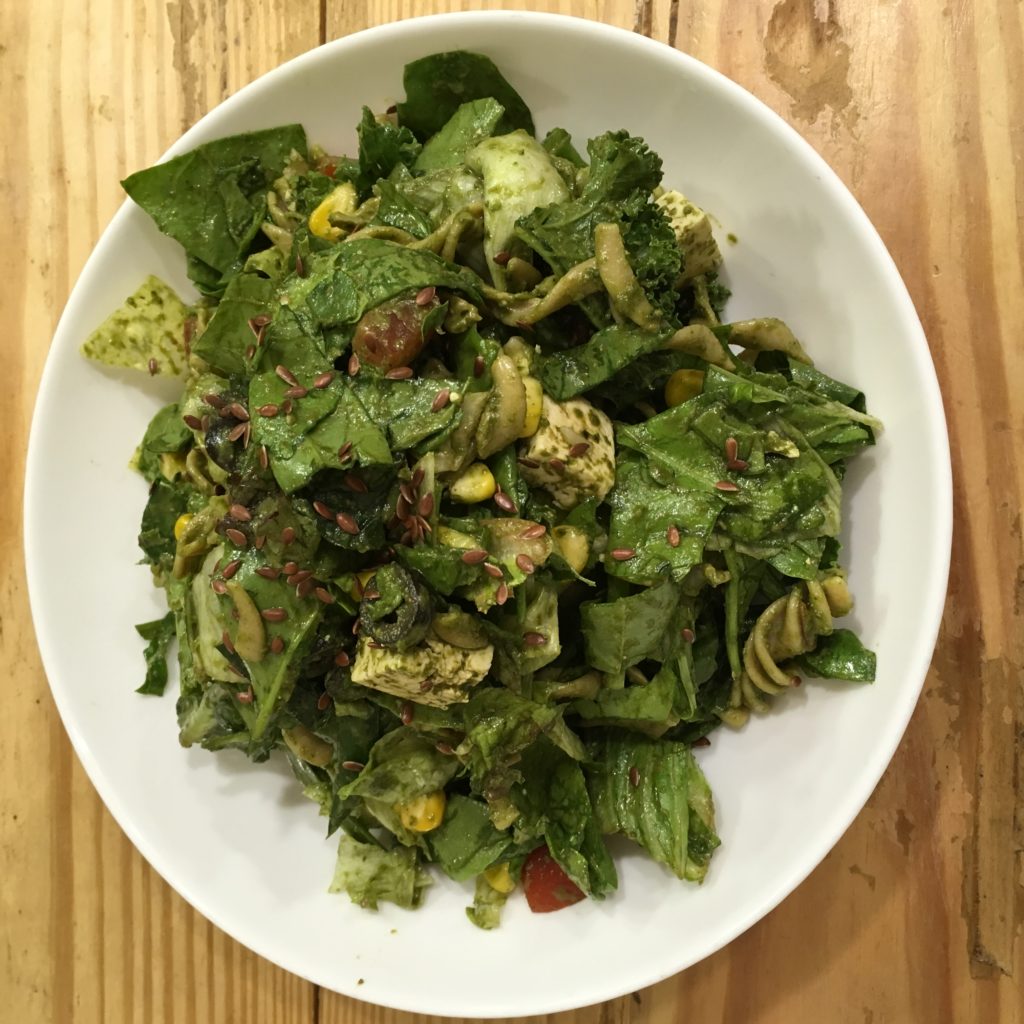 Bowls:-
-Mexican Bowl: The bowl is high in fibre having arugula, mixed bean, tomatoes, spinach, corn, grilled paneer, guacamole, ragi chips, with chipotle mango dressing. The ragi chips were toothsome to have along with the beans, paneer and guacamole. The number of tomatoes could have been less here as it overpowered the taste of the delectable dressing, which is the highlight of this bowl.
Rating:  4.5/5
Wraps:-
-Hummus and Grilled Paneer Wrap: The wrap is well presented in two pieces which makes it convenient to eat and share even. The mix of paneer, tahini yoghurt, and red pepper hummus was absolutely flavoursome on the palate. The paneer with the yoghurt was melt in mouth experience. Must try!
Rating: 5/5
Yoghurt:-
-Greek Honey Vanilla Yoghurt: Flax has its own range of yoghurts in which we tried the Honey Vanilla flavoured yoghurt. This yoghurt made with cow milk was quite thick having balanced sweetness and had more of the taste of vanilla than honey. Overall, it's delish.
Rating: 4/5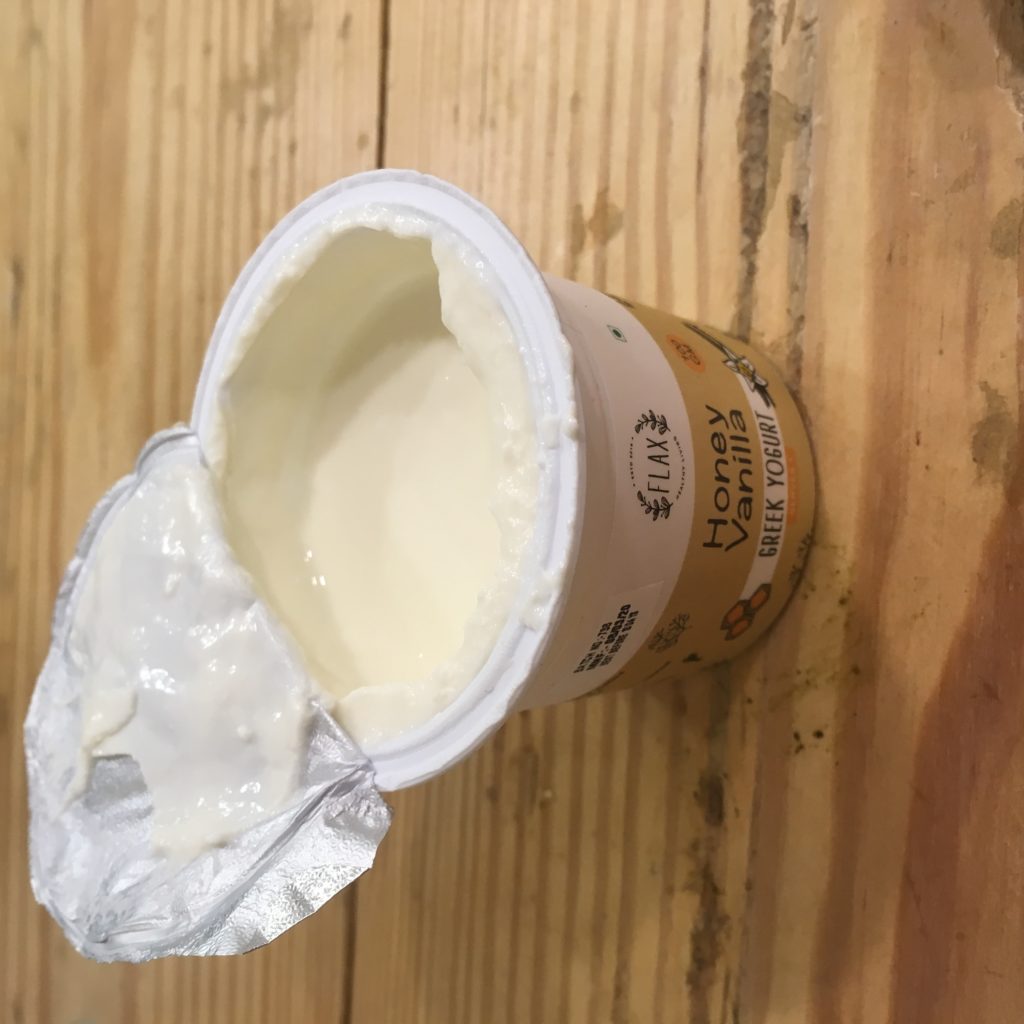 In conclusion, Flax serves some scrummy salads, bowls and smoothies; having their own range of cold-pressed juices and yoghurts as well.  If you're looking for some outlet that serves quality, healthy and delectable meals then this is the place to be.