I Café Co.
International Café Company, a quaint café  located in the adjacent lane of Lilavati Hospital, is a perfect place to savour the best coffee  made out of the finest and choicest ingredients. Their fairly priced and outspread menu also consists of  vegetarian dishes (egg less waffles, pancakes, snack bites)  as well as non-vegetarian dishes ( variety of chicken and fish bites).  The café is easy to spot and is at an accessible distance of 10 minutes from Bandra station west. We visited this newly opened café for a Sunday brunch and it was an extremely fulfilling experience in the end.
Ambience:-
The contemporary décor covered in the shades of brown and white gave an International feel yet a homely vibe to the overall ambience. The café has space for around 20 patrons with both, indoor as well as outdoor seating available. The outdoor seating is close to nature, similar to a backyard lawn of an English home ,whilst sitting indoors you can enjoy some latest R&B and Pop tracks. The interior is splendid, especially the frames on the wall which is conceptualized by the owner herself, giving references to the origins of coffee  and its benefits. The place is well lit and organized, making it relatively spacious on the aisle. The kitchen as well as the tables are squeaky clean with no leftover mug stain marks, making it a hygienic place to be. Overall, it's a well-thought out and cozy  place.
Rating: 5/5
Service:-
We were greeted by a courteous and affable staff member named Vikas, who explained us about different coffee beans and the fascinating history of coffee.  Also, he informed us about the on-going festive offers . Thereafter, he recommended us different dishes to try and was quick in his service.  The owner, Mrs. Pornima, was also present and was amiable in her approach. She interacted with us on how she opened the café, which was insightful. Overall, it was a pleasant experience.
Rating: 5/5
Food:-
Beverages:
1) Flat White Signature Hot Coffee:  The floral presentation with chocolate sauce on top as well as its taste was simply magnificent.  I absolutely relished this one! The blend of steamed milk poured over a double espresso shot made 'Flat White' to be amongst the best strong coffees I've had at a Café. This is a perfect cuppa coffee to start your day with.  I'd highly recommend this one.
Rating 5/5
2) ICC Java Chip (Chef Special) : This isn't on the menu but it's a house special made by Vikas. A mix of Belgium chocolate and coffee, with a topping of whip cream and chocolate-caramel sauce will surely satify your sweet-tooth. The only thing that lacked was the thickness in the texture probably because of the number of ice-cube in the blend which made it watery. Do mention the chef to put more milk and less ice-cubes on your visit to thoroughly enjoy this flavoursome beverage.
Rating: 2.5/5
3) Cookie and mint: Here I would like to mention that the café uses only natural colors in their ingredients for some  beverages like this one where they combined natural green color, milk and mint flavor, with a topping of cookie sprinkled on some whip cream. Again, the use of ice didn't bring out the required taste and texture of this drink. I'd suggest to go for some other milkshake instead.
Rating: 2.5/5
Small bites:-
1) Cheese and basil baguette: A delectable fusion of cherry tomatoes, basil and cheese on top of a crisp slice of bread was toothsome by all means. It came with a small cup filled with delicious mayo sauce which made it even more palatable. This is a must have!
Rating: 5/5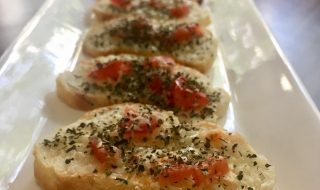 2) Veg Creamy Sandwich: If you're looking for an option from the menu which is filling as well as a healthy alternative then this should be it. A layer of salad mixed with hung curd in between two grilled triangles of bread is both creamy and scrummy. The colours are so rich and variegated that it's appetizing. This is definitely a 5/5!
3) Double chocolate waffle:  This one was an extremely luscious affair to end our brunch with. The waffle came dipped in chocolate sauce, topped with chocolate chips, along with chocolate whipped cream on the side which was bathed in chocolate and caramel sauce.  At first I thought it would be over-sweet but it actually offered the right amount of sweetness and was 'waffley' scrumptious.
Rating: 5/5
Offers: Currently they have a festive offer going on wherein you can spin the roulette and based on the number, you get a discount upto 40% on the bill amount so go spin your luck!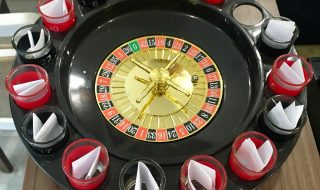 Lastly, it was an impressive brunching experience with fine service, splendid ambience and quality food.  It's a value for money experience and I'll definitely recommend this place.
Overall rating: 4/5
Smakelijk eten!