Reading is a blessing, it makes an individual smart, sorted and makes you a better writer. Reading should be encouraged from early age for kids as it stimulates the brain, increases memory, improves vocabulary, concentration, and knowledge. Moreover, being a reader is always a blessing to the society, one reader encourages 100 more people to read. 
 Every single thing a child reads, directly fills their head with a new bit of information and adds value to their knowledge. My child enjoys reading, it is like a therapy. To motivate her further I am taking her to Neev Literature Festival. All the reading enthusiasts must be a part of this biggest literature festival, it is going to be a grand affair for sure.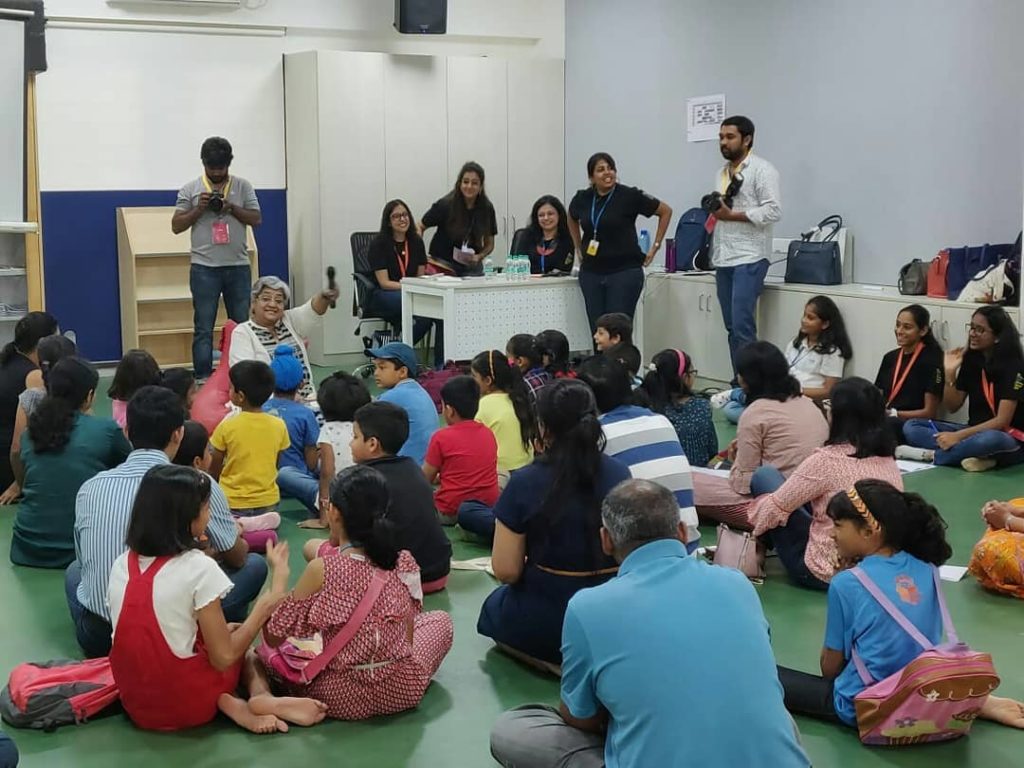 Everything You Want To Know About The Neev Literature Festival
 Neev Literature Festival has everything which a reader will enjoy like loads of books, stories, characters, workshop, and exciting awards. – The NLF Co-Founder Ms. Kavita Gupta Sabharwal took this initiative to imbibe reading habits in children and immerse into literature. The primary focus of Neev Academy is to encourage the little children to enjoy books and polish their future as a reader.
 Important Event Dates and Venue Details
NLF2019 is a 2-day long festival which is happening on 20 and 21 September. The event will witness 65+ well renowned national and international speakers and workshop leaders.
Day 1 – 20 September at NLF 2019
 The first day is dedicated mostly to book reading workshops for both kids and adults, even educators can be a part of this. Moreover, at NLF2019 you can visit the book marketplace and invest in best books. Don't forget to be a part of the interesting panel discussions and interactive sessions.
Day 2 – 21 September NLF 2019
 The second day is all about young readers, children can be part of book reading session based on their age and the categories. The categories are divided as 3-7years; 7-12 years; 12 years and above reading enthusiasts. Get the golden opportunity to watch the discussion from top authors and educators. The day ends with Devdutt Pattanaik's Keynote address
The Neev Literature team has chalked out creative activities for children which includes fun book reading, poem writing, picture books, sketching workshops, discussion about nature, history, mythology and lot more. This year the awards are expected to be distributed in 4 categories that is. 
Junior Readers

Picture Books

Young Adults

Emerging Readers
NLF 2019 Take Children's Literature Seriously
NLF 2019 is scheduled to be held at the Neev Academy (Yemalur Campus), in Bengaluru. For more details login into their official website www.neevliteraturefestival.org.  You can visit Yemalur Campus on 20 and 21 September to celebrate the love of reading. 
Take your child and family, encourage the little souls to read, imagine and be creative. Register yourself for the event at https://www.neevliteraturefestival.org/register/ The NLF 2019 is an insightful session for the young kids, it works as a brilliant platform which connects child, authors, educators, parents and good books. Check out what all are lined up for the 2 day event at https://www.neevliteraturefestival.org/programme/