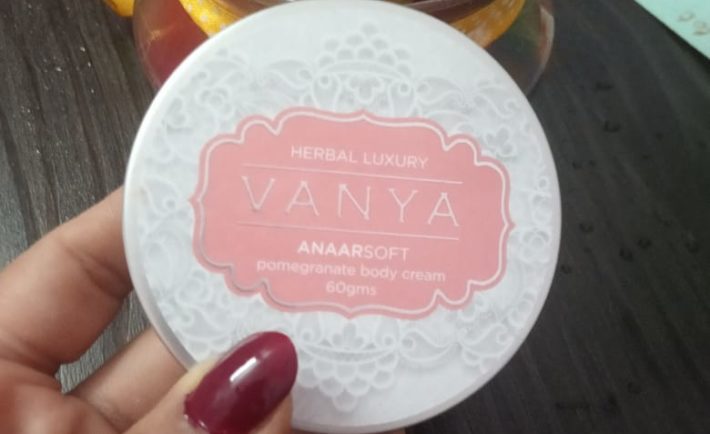 Who doesn't love soft and smooth skin? But its not always easy to get that. My skin is really rough especially in winters and I have to try a lot more to get the smooth and silky soft skin.
I have always believed in natural homemade products that are chemical free or products that has natural and beneficial ingredients in it. Lucky me, recently I have come across one such brand that deals with herbal products that are really helpful for the skin. It's Vanya Herbal. The products seems great and the best part is that most of the ingredients are natural and amazing for skin.
The herbal luxury product that I got to review are Pomegranate body cream and scrub. I have never heard of pomegranate in body creams or scrub but I definitely knew that it has great UV protection properties and hence I was happy to try it and find the results for me.
In this post, I will be telling my experience with Vanya Herbal Pomegranate body cream.
How soft is ANAARSOFT for us?
Reasonably priced at INR 600, this body cream is all we can ask for of smooth and healthy skin. It comes well packed in glass container and have the beautiful fragrance of pomegranate, rose water and essential oils. The highly absorbent and luxurious cream is polished with Vitamin E and antioxidants which keep our body silky smooth and moisturized all the time. I have been using this cream for more than two weeks now and the skin is extra soft and smooth and it feels great to feel it all the time. The natural fragrance is an added advantage. 
Having 100% pure aloe vera extract and Himalayan rose water, this body cream not only keeps body hydrated but also healthy and nourished.
Loaded with pomegranate extract, pomegranate oil and kokum butter, this cream helps in fighting the signs of aging and supports skin tightening and rejuvenation.
Key ingredients:
Pomegranate extract, Pomegranate oil, Kokum butter, Pure Himalayan Rose water, Pure Aloe vera leaf juice, Himalayan Juniper oil, Himalayan Cedar Essential oil.
How to apply:
Immediately after the bath, pat dry your skin and apply the cream on your body, hand, and feet. Massage well with upward strokes till the cream get absorbed in skin. Regular use of cream makes your skin look healthy, smooth and soft.
Benefits:
With the combined benefits of pomegranate extract and oil, aloevera, rose water and essential oils, this body cream is a perfectly textured medium to fight the effects of aging. It act as natural sunblock and helps with skin texture and hydration. All the ingredients blend beautiful to make a smooth cream which in turn makes our skin smoother and supple.
You can use this link to by the cream.