Online shopping nowadays is overtaking the offline market drastically. But still we prefer offline stores at times to check the product in person. Not all products we see online turns out to be the same when it reaches us. So if you have a store which has its online base, along with more than 40 stores across the country, all you can do is visit their website, browse through the available categories and find the product of your choice. After that, you can find or locate the store near your area and go to make a person only after seeing the product in person. Super 99 is one such online store, and what made us happy about the store was their belief in "Make in India" to source most of their products locally. They also source some of their products from other countries such as Turkey, Thailand, Vietnam and China.
Super 99 sent us two of their products for review,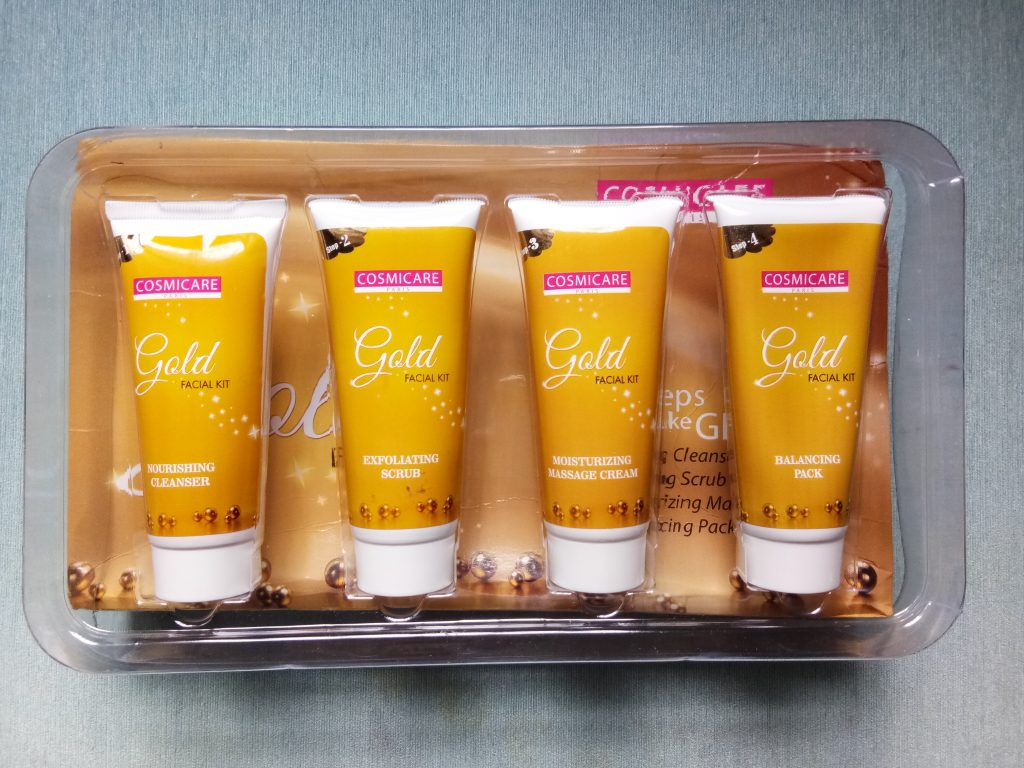 After my long weekend trip, the windy Pune winters and my severe cold, a facial with Cosmicare Paris – Gold Facial Kit was much needed. The kit comes with 4 packaged tubes with Gold Nourishing Cleaner 50g, Gold Exfoliating Scrub 50g, Gold Moisturizing Message Cream 50g and Gold Balancing Pack 60g
Gold Nourishing Cleaner: This glossy gel with gold dust has Propylene, Tween-20, Dimenthicone, 2 Phenoxy Ethonal, Sandalwood Extracts, Saffron Extract EDTA, Gold dust, Perfume, Aqua. Though I don't prefer perfume in cosmetics, this has a natural sandalwood smell which is quite soothing.
While the Nourishing Cleanser has Gold dust texture, the Exfolitating Scrub has green and red granules in peach base, with Walnut Shell Powder, Sandalwood Extract, Gold Dust with other base. It cleanses away dirt and other impurities.
Moisturing Massage Cream, has a creamy texture with very fine pinch of gold dust. This massage cream works really well for the winter dry skins and turns the skin smooth and supple.
Balancing Pack is in grey base with gold dust in natural oils, nourishes the skin and tightens the pores.
Best thing about his pack is, its not animal tested and a "Make in India" product.
Price: Rs. 950/-
They also sent us this red mug, isn't it a perfect Valentine's day gift for your loved ones for the colour and caption.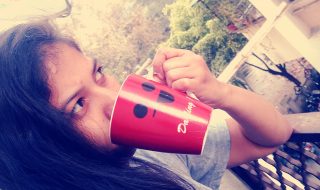 Price: Rs. 89/-
So its just not luxury products but your everyday needs with genuinity and high quality, that you can look for at Super 99, starting from as low as Rs.9.
Do check out their online store https://www.super99.in  or locate a store near you to visit today.