Hello everyone!
Recently I've visited this place called the salad story dedicated to all the fitness freaks.It has various outlets in Delhi.And I visited the one located in Gk1.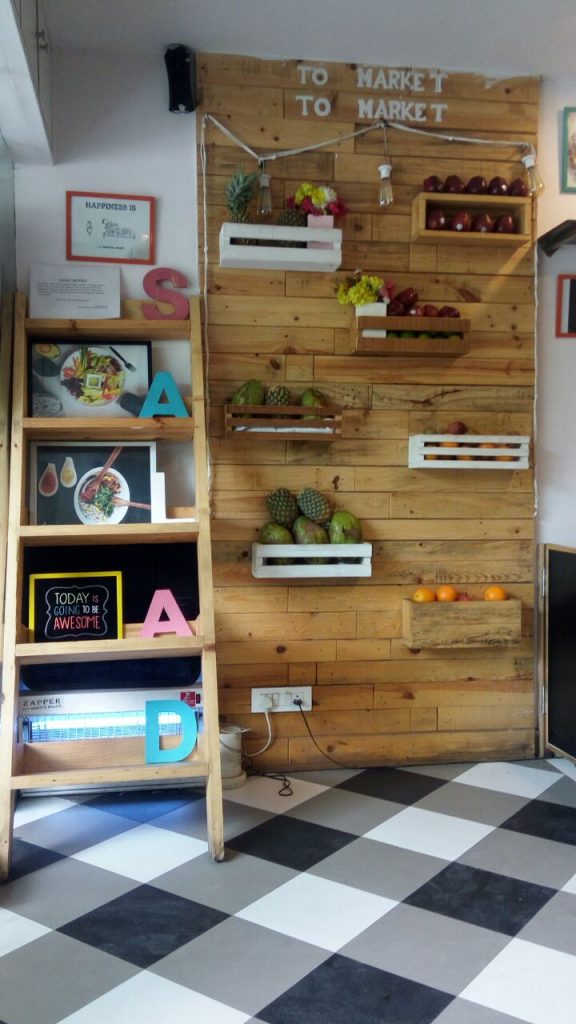 If you are a fitness freak and care about every calorie you consume than this place is definitely for you.
So,coming back to my review I had ordered 3 items from their menu-
Ferrero Rocher Shake
Nachos Deconstructed Salad
Grilled Chicken lemon herb wrap
Ferrero Rocher Shake
It was a nice blend of ferrero Rocher and chilled milk with very minimal amount of sugar.A perfect shake for fitness enthusiasts but if you don't care about your calorie intake you might find it a little unsweetened.
Nachos Deconstructed Truck

If you are planning to eat something heavy yet healthy and tasty then you should definitely give it a try.It was my personal favourite out of all three items and thus you should definitely try it.
Grilled Chicken Lemon herb wrap
It was a combination of tortilla stuffed with grilled chicken,avocado,lettuce and other veggies.It was very light on appetite.But it could have tasted better with more of spices.