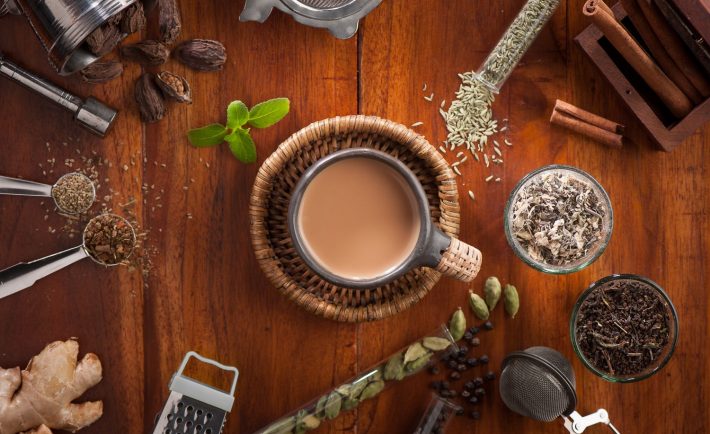 Chaayos, Connaught Place
Chaayos explains their concept of chai adda or "Tea Room", which took centre stage in our country for many years, with discussions on life, society and politics happening over chai. It was a place that brought together the young and old, rich and not-so-well to do. A kadak chai and samosa shared after work, an irani chai with bun maska over meeting a prospective life partner, or a hot adrak chai in the morning to wake you up – chai was a part of every social setting for us. So checkout the Full Review of Chaayos at Connaught Place.
Full Review of Chaayos at Connaught Place
So here I went to review Chaayos, to cover everything about Chaayos, Connaught Place, New Delhi. So I went to this Outlet of Chaayos and soon I entered, the classic ambiance stole my heart. The Tables were for two and was perfect place to hang out with friends or with your partner. The concept was inherited from those old days where people spent hours of hours with their friends to finish a single cup of "Chai" .
Food at Chaayos
I ordered the Chicken Pizza Parantha As the name itself is attractive enough to be ordered. And when it arrived, I fell in love with the amazing taste of the Chicken and Parantha.
After that I ordered the Sicilian Chicken (Chicken Sandwich) which was too good and we ordered another one to entertain our taste buds.
Now lets get into what you were waiting for, i.e. the "Chai" and we always welcome something hot in these cold days, Right? and so we ordered the Kulhad Chai and when it arrived, it arrived with a big kulhad glass (glass made with clay) and full of chai, with Kesar on top. And no the taste was too Good for no doubt and I really enjoyed having it.
After all these we ordered the Chocolate Cake and Mint Lemonade. The Chocolate Cake was Well Warm and was melting inside my mouth, which gives a Good Feeling of having a Good Food. The mint lemonade which i ordered was average. So i recommend you to try other varieties of Chai like Mint Chai, Pudeena Chai, Kulhad Chai and Lot more.
Checkout More Reviews