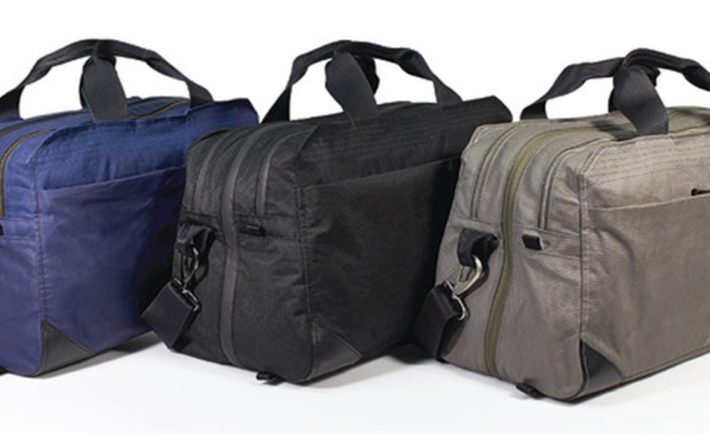 Every trip demands its own kind of luggage carrier. For some trips, you need easy wheeled suitcase; for hiking expeditions, you need the ones with hiking straps and sometimes all you need is a simple and Flexi Duffel.
What I love the most about these is that they are casual, easy to use and carry duffle bags. They are simple to carry in any situation and can fit anywhere. It is ideal for the long weekend trips where full suitcase would be excessive and back-pack won't suffice. Also they are great for the situations where they are bound to tossed around. They are especially great as carry on baggage since they can be easily rolled or squeezed on the top of any baggage.
What I got this time?
Recently, I have received a duffel bag from PAKT known as "The PAKT One" which is one of the most thoughtfully made bags I have come across. It is designed for all kind of travels. It is as easy to carry as a duffle bag and has the durability of traditional luggage bag. It is quite popular among the travelers who like to travel light and I am definitely one of them.
For many years, I have used the traditional rolling travel suitcases and they have worked fine for me but there were times when I felt like they were a bit clumsy and less efficiently used in terms of space management. They are a bit of difficult to carry on stairs, or crowded subway stations. I have always kept my eyes open for a better and much effective solution for my travel needs and soon I discovered about the PAKT one.
About PAKT bags
PAKT one is not only any casual bag, it's the travel bag that has been featured in popular Netflix documentary " Minimalism: A Documentary About the Important Things", been praised by world's most popularly known minimalists and raised over $1.1 million through crowd fund.
Since I have moved to USA, I have been traveling more and more and not a single summer weekend went sitting idle at home. These vigorous travel schedules demands least possible baggage and Pakt seems the solution to me for all my luggage problems. I first noticed this bag while watching Millburn and Nicodemus' Netflix hit, which introduced me to the idea of minimalism. I am constantly looking for the fixes that can improve my travel experiences and that documentary surely bought up one great permanent fix for all my future travels.
The Pakt travel bag is designed to keep the weight of your travel down but not leaving any necessary thing behind. It's simple, light, thoughtfully made and clean looking. It has lot of pockets and storage and it does pack a lot. It is very well made to make packing easy and systematic so that you can find the stuff easily. It is made of the materials thats are animal friendly and has lowest impact on the environment.
It has a first-of-its-kind, dedicated TSA pocket for stashing and grabbing items you have to remove from your pockets before going through security. Now you can put those in this pocket and need not worry about security clearance.
I have used a lot of travel bags in past years but everyone had some cons. I am really excited about this new travel partner and really want to check if this can check all the boxes for me.  You can also get the exclusive deal of 15% off on these amazing bags if you use our code R4REVIEW. You can see the offer on this link. Happy traveling!!!!