Hello Everyone!
First of all wish you guys a very happy holi!May this holi brings more colours of joy in your lives.
So,yesterday I've been invited to review this super amazing place called The Velvet Room located in Gk3.Everything about that place was so classy and elegant that I couldn't take my eyes off.From outdoor sitting space to larger than life bar station,from those sofas covered with quirky shades of velvet to a commendable hospitality and of coarse their exquisite yet sinful range of food and drinks this place has got it all.
Starters
Coming to the food,we ordered Thai Basil Chicken and Prawn Sumai Dimsums in starters.From the presentation to the taste everything was on point.The chicken was tinder and was loaded with flavours.The dimsums had a very smooth texture and were light on appetite.You can't resist from having more.
Rating-4.5/5
Main coarse
As I mentioned earlier that they have a very wide range of dishes and it becomes impossible to choose one and somehow the Manager of the Velvet Room sensed it and came to help us.He not only helped us in deciding our main coarse but also offered us both the dishes we were confused with.It was very kind and humble of him.The dishes we were served with  were Randang curry and Papesan served with friend and boiled rice.Both of them were very different in flavours.Randang curry had this strong taste of cococut whereas Papesan had mild flavours of lime.But both of them tasted equally good and it was impossible to choose one.
Rating-4/5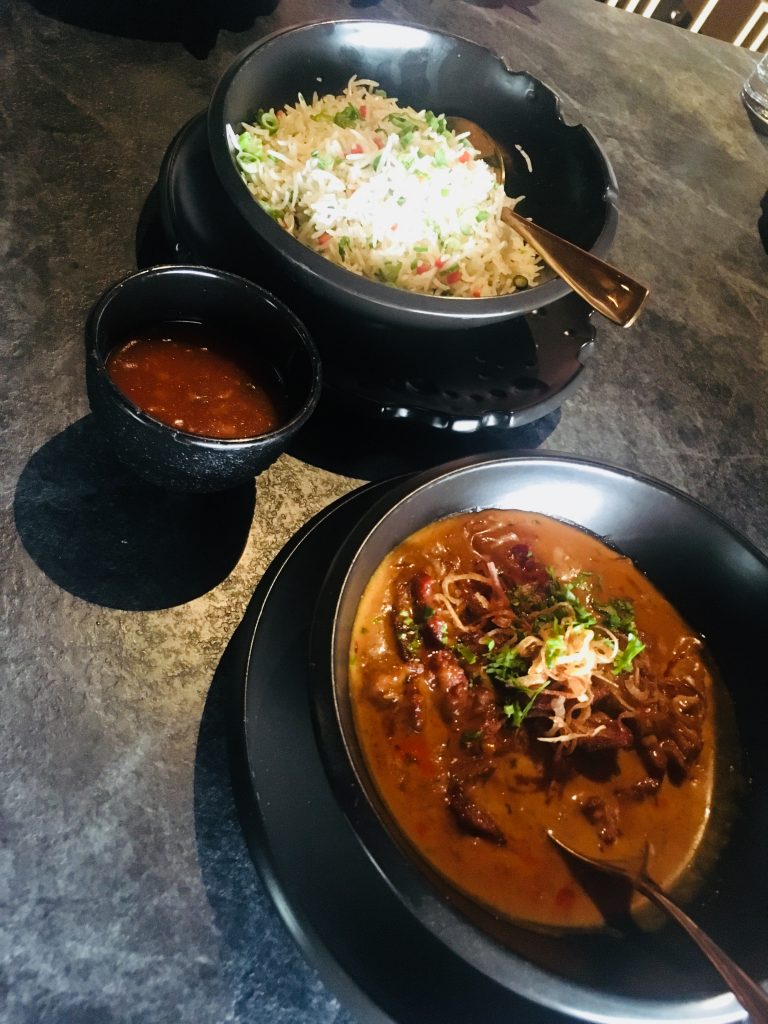 Dessert
If you have a sweet tooth then you are very particular and specific about your dessert.And thus I ordered the old school Chocolate cake and velvet cake but one of their staff members suggested us to try their show's topper dessert i.e warm dates and honey cigars with ice cream. And without any second thoughts we aggreed to try it.And trust me it was actually THE SHOW's TOPPER.I had never tried such combination before.And I still have a watery mouth while writing about it.The chocolate cake was great too,smooth and tender with right amout of sugar & cocoa.
Rating-5/5
An ecomics honours student from LSR,balancing her between studies,food,shopping and blogging.
Latest posts by Tanya Chauhan (see all)
An ecomics honours student from LSR,balancing her between studies,food,shopping and blogging.