Harry's Bar and Restaurant boasts of a lively ambiance and lip smacking menu. From their cocktails to their food, everything is prepared with utmost finesse. To make things better, the manager, the waiter and the chef are true hosts. As we noticed, they were giving special attention to each and every guest present in the bar.
For cocktails we ordered the following:
1. Blood Bath: Wine lovers. This is our to go cocktail. It has Vodka, Gin, Rum, Tequilla and Wine. It was smokey and strong. Just perfect for people who love strong booze.
2. Road Runner: This citrus delight had Vodka, Orange, Pomegranate, Wine and Basil leaves. It was tangy and strong. The blend of flavors was just perfect. If you love citrusy and fruity cocktail, this is a must try.
3. Watermelon Maritini: The classic Vodka Martini with a dash of twist to it. The watermelon absorbed the bitterness of the Vodka. Had a rough day and want to wash it off with a glass of Vodka? Well, you should rather try this drink.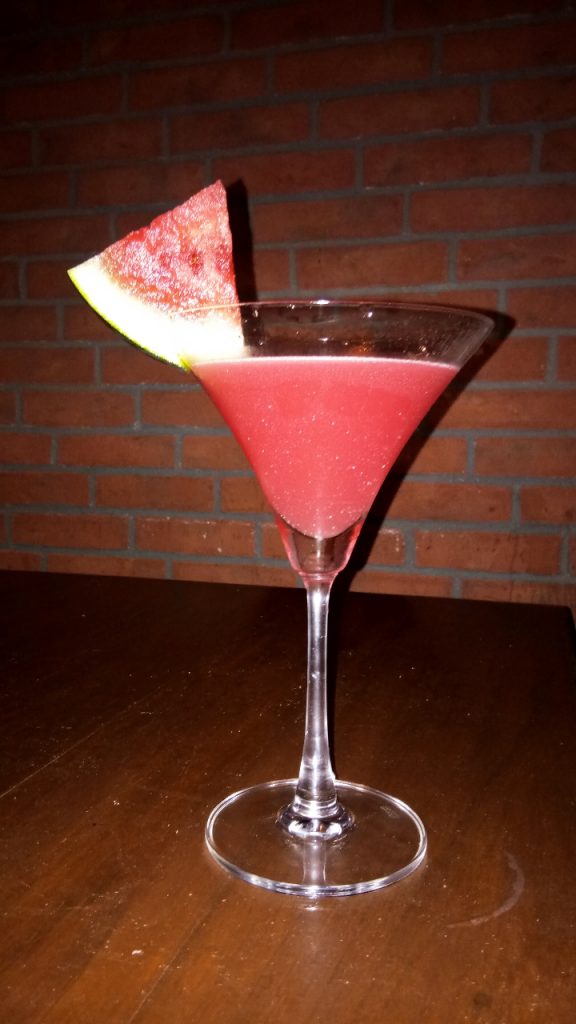 3. Himalayan Mule: This was my favorite from this evening. After tasting so many cocktails, I wanted to taste something different. This drink has Ginger, Apple Juice and Vodka. Oh and believe me, it was so refreshing. I savored each and every sip of this drink. I also liked the way it was served in a copper glass. It calmed my nerves and I realised I can have this cocktail any time, any hour of the day.. If you are just starting out in the cocktail world and are unsure of what to order, stick to this. If you have had one too many to drink, stick to this. This cocktail is highly recommended by me!
Starters:
1) Salt and Pepper corn.
A lot of times when we offer corn as starters, it becomes soggy by the time it reaches the table. And I was fearing that. But this crunchy delight did not disappoint. It was the perfect companion (Chakna) to our cocktails. It has American Corn, Onion, Giner, Garlic. It wasn't too oily like most of the restaurants where I have tried this. Infact, it was light on our stomach, crunchy and flavorsome. Vegetarians this can be your go to starter.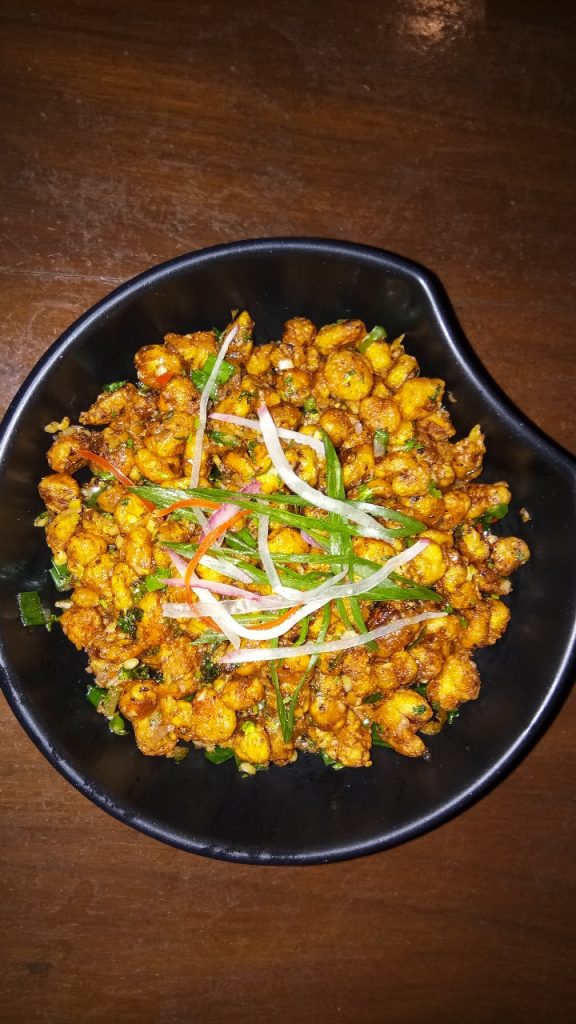 2) Drunken Chicken: Whiskey marinated Chicken served with salad.. Just thinking about this makes my mouth water. Now the most common problem with chicken wings is that it was not marinated well.. It is over cooked.. And I have my strong reservations against Chicken starters.. But This dish was so well marinated that it melted in my mouth.. I could feel the glavor of the marination and the smokey flavor of the grill in every bite. Within no time, like the glutton that I am, I cleaned the entire plate with no evidence :p. Chicken lovers, I have found our perfect Chakna.
Main course:
Urban Paneer Tikka Masala: I always shy away from spicey food.. But, even after days of having this Paneer tikka I couldn't stop thinking about it. (Yes, I am a glutton of first order). The spices were so well blended that I almost forgot I am eating out. It was creamy, tangy and lip smacking. I even tried to make this at home, but I failed.. Anyway… So after a night of moderate drinking, this was the perfect supper for our bellies.. Usually Indian dishes are oily or so spicy that it becomes heavy and acidic. But this dish was light on the stomach and I had no problem of acidity or indigestion after consuming this. I will recommend this to all my vegetarian friends..
Chicken Laksa: It was quiet different. This is a malaysian soup and I was kicked to try this and it surely didn't disappoint. I have tried malaysian cuisine before and often the taste of coconut milk overpowers the other flavors of the dish. But this dish was perfectly blended.. I savored each and every bite of this delicacy. Infact the quantity was so generous that I couldn't finish it all by my own. Again, I must mention it was extremely light on the stomach.. If you are in a mood to try something different, this is a must try..
Desserts:
Volcano cake: This was my favorite part of the evening.. When the chef lit the whiskey and poured it over this cake, I was just staring in awe. I was skeptical. .Will the taste of the alcohol overpower the taste of the chocolate? No one likes tasting raw whiskey with their chocolate. But well, as the flames settled down and we indulged in this cake, the goey syrup oozed out of it like a volcano. Now I know why they call it volcano cake. Anyway.. Usually chefs make the mistake of making the cake too sweet. But here we could taste the bitterness of the chcolate along with the perfect blend of the sugar. I enjoyed each and every bite of this unique cake. This was the perfect way to sum up the evening.
So if you are looking for a fun evening with office colleagues, friends, family or your special someone, Harry's is the go to place.. The food was superb. Their service and plating is just a cherry on the top.
I will rate this restaurant 5/5.
Latest posts by ayushee ghoshal (see all)