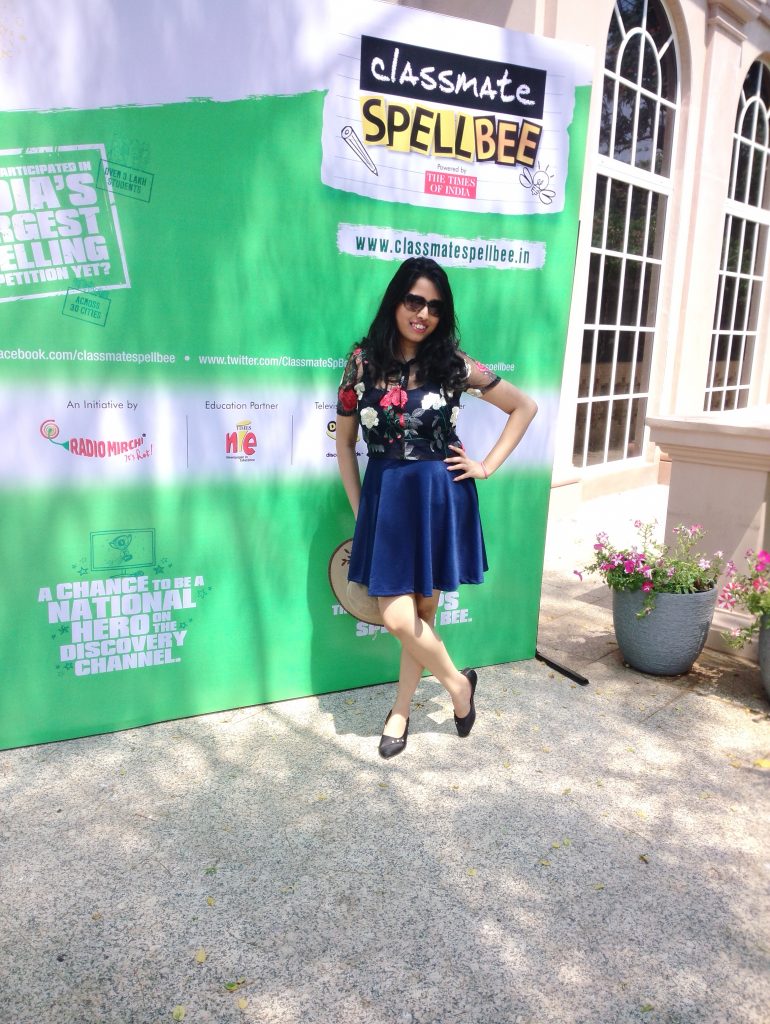 Hey, guys this week was a lot of fun. I had great time going back to my childhood attending the Spell Bee Event at the grandest of the ITC hotels, the father of all grandiose, the ITC Grand Maratha Sheraton .
I had the pleasure of meeting the princess of Pataudi, Soha Ali Khan with lots of smart young kinds. The occasion was the announcement of the  Classmates Spell Bee contest winners.
The winners were from the entire country. Even the remotest places in India, had made their name in the list. It felt so enthusiastic.
The atmosphere at the ITC grand Maratha's ball room was euphoric. Intelligence and smartness was in the air. The young kids were buzzing with electricity of knowledge. I really felt that I was with Hogwarts whiz kids.
The highlight part was that the princess of Pataudi Soha Ali Khan whose also a known Bollywood actress made it on time. There were no starry airs to her. She was just like an angel. I think what she said meant a lot to the kids. It was said with complete honesty. There was no pretence whatsoever. The event was a brainstorming as so many ideas flew across the ball room.
It was also a proud moment for the family members of the winners. When the kids were sharing their experience, the parents were just busting with pride. There was pride alright, not vanity. All parents were very happy to encourage other Classmates Spell Bee contest winners as well. They were brimming with postivity.
There was good energy in the ball room and later tasty lunch for the winners and the guests. I loved eating dum ghosht biryani and chicken chettinaad. In desserts, I loved vanilla with hot chocolate sauce.
That was a splendid afternoon, spent in the company of bright kids and a noble star. So, I had to take a selfie, that also made me remember I was quite a spell bee myself!
Latest posts by Nikita Gharat (see all)